Ouch! Heather Thomson Slams Bethenny Frankel In New Video: 'She's Just F***ing Mean!'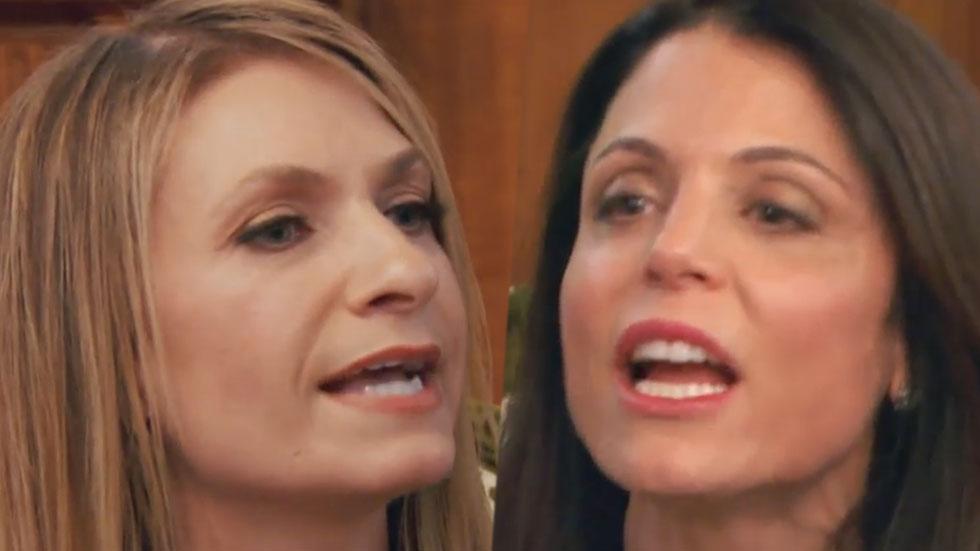 It's no secret that Heather Thomson is no fan of Bethenny Frankel. But in a preview for the upcoming episode of Real Housewives of New York City, Thomson lets her hatred for her fellow housewife run wild, and RadarOnline.com has the video clip!
It all begins as the group of women sit down for a private dinner hosted by Dorinda Medley and her boyfriend, John Mahdessian.
Mahdessian announces that the group will be treated to gourmet sushi.
Article continues below advertisement
But picky Frankel has some immediate demands.
"I only eat shellfish," she says. "I know what I can eat."
This gets Thomson talking.
"She's allergic to fish with fins," Thomson jokes to Countess LuAnn de Lesseps.
Medley and Thomson then try to ask Frankel if she wants any other food, but Frankel gets fussy and wants people to stop worrying about her.
"I don't want a whole thing about it," a flustered Frankel says as she waves her hand in the air.
But Thomson takes it upon herself to solve the situation.
"I would find her something to eat, but she won't let me, so she can sit there and eat nothing," Thomson says, sounding stressed out.
She then turns to Carole Radziwill to continue airing her frustrations.
"Bethenny is allergic to fish," Thomson whispers. "I'm just trying to help. Like, so on one hand I'm like feeling bad for her and on the other hand, she's just f***ing mean. She really is, like, harsh!"
Thomson has one final cut for Frankel.
"I've never dealt with someone who is turned off by someone trying to be nice," she tells the cameras. "I couldn't even give her a f***ing meatball!"