'I Hope I Got Him This Time!' — Man Who Shot At George Zimmerman Turns Himself Into Police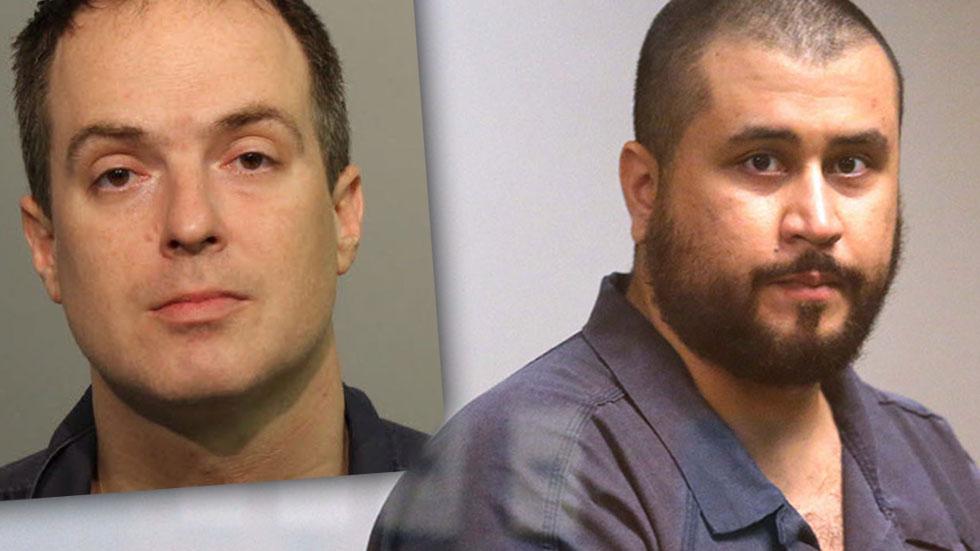 The man who shot George Zimmerman and left him with minor injuries meant to do more harm, according to a newly released Lake Mary, Florida, police report.
"After conducting numerous interviews throughout the week, detectives determined that Mr. Apperson did intentionally fire his weapon into the vehicle occupied by George Zimmerman without provocation," stated a police representative of Matthew Apperson, 36, who has been charged with aggravated assault, aggravated battery with a deadly weapon and firing a missile into an occupied vehicle after he shot at Zimmerman, who was driving his truck headed to a doctor's appointment.
Article continues below advertisement
"I hope I got him this time,' the arrest report shows Apperson as allegedly stating after the attack.
As RadarOnline.com reported, Zimmerman was wounded during the incident on May 11 near his home in Lake Mary.
According to reports, Zimmerman, who sparked outrage across the country when he was acquitted for murder in the shooting death of unarmed African-American teen Trayvon Martin in 2012, walked into an ambulance on his own volition, and his injuries appeared to be minor.
Police reportedly eventually confiscated guns from both Apperson and Zimmerman, 31, after the incident.
Apperson turned himself into police yesterday and has a history with Zimmerman. The two men were involved in a road rage incident last year. At the time, Apperson claimed Zimmerman threatened to kill him.
Attorney Mark NeJame insisted that last week's shooting was "a good, old-fashioned self-defense case" on behalf of his client Apperson and the violent encounter was "happenstance."