'She's Not In My Circle': Claudia Jordan SLAMS 'RHOA' Co-Star Porsha Williams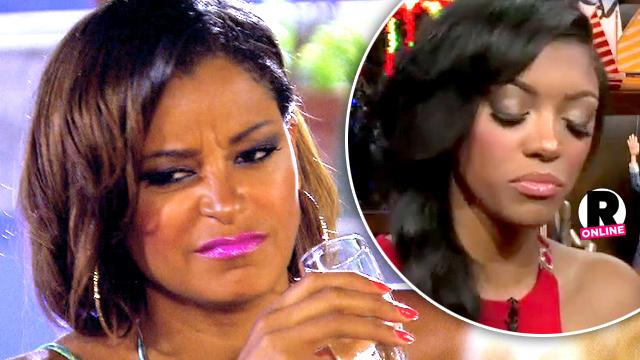 Claudia Jordan slams Porsha Williams in her new Real Housewives of Atlanta blog, dismissing her co-star and throwing shade by saying: "She's not in my circle."
The newest lady in Atlanta has not made the most friends her first season on the show -- and won't be making nice with Williams anytime soon -- after she ripped the always-controversial Williams.
"I really don't want to be asked to speak on her anymore," the former Celebrity Apprentice contestant wrote. "I really and truly do not care.
Article continues below advertisement
"She's not in my circle."
As RadarOnline.com previously reported, Jordan, who's known as the most-hated Housewife, insisted that Williams' only friends are made-for-TV.
"I don't really know any women outside of the other housewives that hang with her, and I couldn't care less," she said. "The only reason it was ever brought up was to show the hypocrisy of some of the ladies.
"I made my point and kept it moving. I hope I'm beyond clear."
Jordan also said she wasn't even surprised that Williams claimed she was not dating an older African man.
Jordan -- who has famously feuded with many of her co-stars -- admitted that the outrageous behavior on the reunion was hardly news to her.
"After being around these ladies these past ten months, nothing shocks me," she wrote. "Shoot ... what's shocking is when there is peace and folks actually exercise good manners and positivity in front of everyone. Catch it!"
Check out what the Housewives are saying on Twitter right now.