Disgrace! Amputee Denied Access To Screening At Cannes Film Festival -- Because She Was Wearing Flats! Outraged Emily Blunt Speaks Out​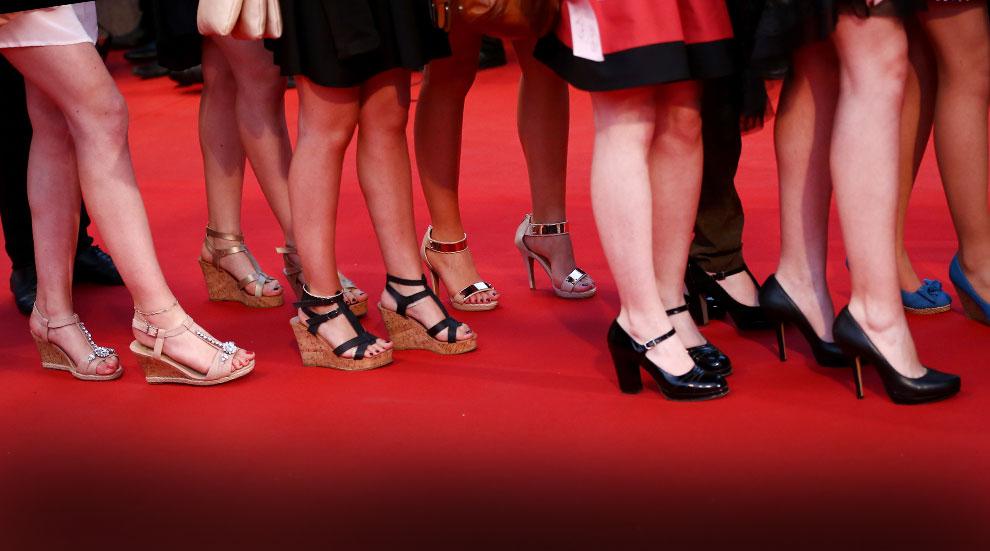 Danish film producer Valeria Richter, who has had a portion of her foot amputated, claims she was not permitted to enter a screening during Cannes Film Festival because she wasn't wearing high heels.
But Richter wasn't alone. Many other women were reportedly turned away from Cannes screenings this year for wearing flats instead of heels.
"It is ridiculous," she later told Telegraph. "We are all working women who walk up and down the streets of Cannes all day doing business. They cannot force us to wear heels. We put on the dress and make an effort to be formal and festive, but to demand heels is not right."
Article continues below advertisement
The report led to an uproar on social media, with dozens of posts calling out the festival for their "sexist" faux pas:
Even A-listers weighed in on the controversy. When Emily Blunt was asked about the matter during an interview, the actress slammed the festival for their "disappointing" dress code:
"Everyone should wear flats, to be honest," said Blunt. "We shouldn't wear high heels anyway. I prefer wearing Converse sneakers. It's very disappointing, obviously. You kind of thought there were waves of people realizing that women are just as fascinating and interesting to watch, and just as bankable as men."
You tell them, Em!
Later, a spokesperson for Cannes came forward on the matter, stating: "Regarding the dress code for the red carpet screenings, rules have not changed throughout the years (Tuxedo, formal dress for Gala screenings) and there is no specific mention about the height of the women's heels as well as for men's. Thus, in order to make sure that this rule is respected, the Festival's hosts and hostesses were reminded of it."
However, the festival has since denied that high heels were part of an official dress code and assured that their staff has been addressed to allow flats-wearers into screenings.
Do you think it's unfair to make women wear high heels to the Cannes Film Festival? Let us know in the comments below!