Tough Love! Bruce Jenner Confronts Scott Disick Over His Partying In Tense Conversation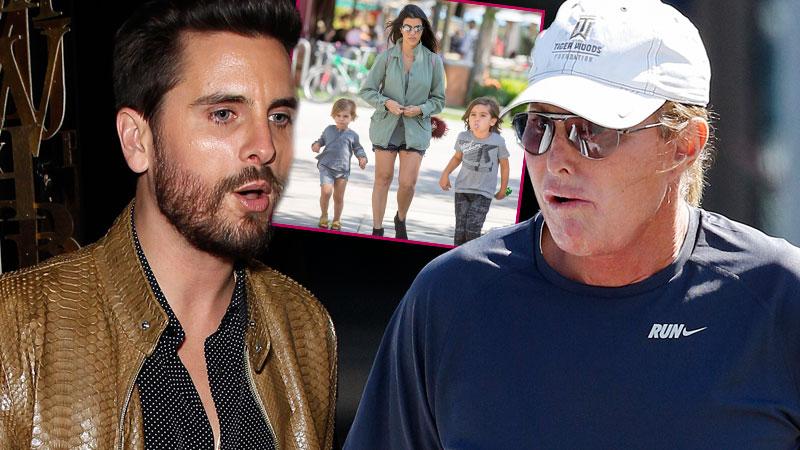 Bruce Jenner has gotten a lot off his chest lately concerning his transitioning from male to female, but he still had time to give Scott Disick some firm guidance during an uncomfortable conversation.
"The other day when we were over at the house we were looking for you and you were, like, gone!" Jenner tells Disick, explaining that his stepdaughter, Kourtney Kardashian, didn't even know her baby daddy had left.
Article continues below advertisement
"Do you do that a lot, just vacate the premises?" Jenner asks Disick in the new clip from Keeping Up With the Kardashians.
Disick's response? "I try to," he says.
Disick then wears his emotions on his sleeve in a confessional, telling the camera, "I definitely go in and out of happy and dark places in my life and I wish that I could be a little more consistent, and I wish it was a little bit easier for me to be under control — but it's not," he explains.
"And, you know, it's something I've always wanted to change, but it's just not as simple as people think."
WATCH BRUCE & SCOTT'S AWKWARD TALK