Brody Jenner Fights Back Against Tabloid's Claims That Dress He Was Holding Was For Dad Bruce Jenner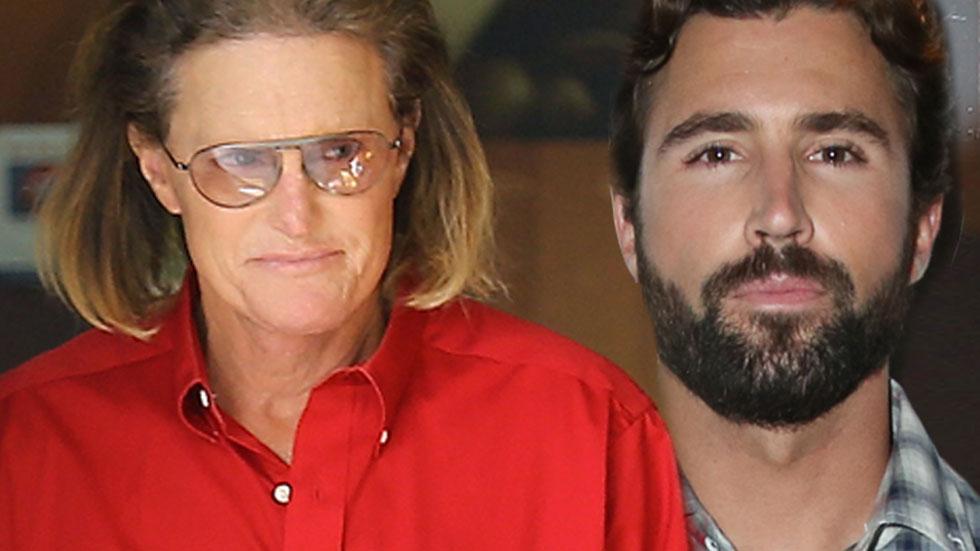 During Bruce Jenner's interview with Diane Sawyer which aired on ABC last Friday, April 24, it was confirmed that perhaps nobody supports his gender transition more than his children. And Brody Jenner, Bruce's fourth-oldest child, is continuing to support his dad a week after the big reveal.
Tabloid X17 posted a photo on Friday of Brody carrying a feminine red dress. The gossip site then speculated that Brody was running an errand for his dad, Bruce, who's admitted to cross-dressing and even showed Diane Sawyer his closet of women's clothes during the sit-down.
Article continues below advertisement
NEWS: Bruce Jenner Sued For Wrongful Death
However, Brody took to Instagram to dispute such claims.
"@Kaitlinn_Carter look what happens when you make me pick up your dry cleaning!!," Brody wrote, revealing that the dress was actually his girlfriend's. Brody added in the hashtag, "#havesomef***ingrespectx17."
As RadarOnline reported, Bruce's four oldest children—Burt, Casey, Brandon and Bruce—have been the most supportive of their father, and from the looks of Brody's latest social media post, it doesn't seem that their support will be wavering anytime soon.
Do you think it's good that Brody is standing by his father? Let us know in the comments below.