Bobbi Kristina Brown 'Not Progressing At All,' Cissy Houston Says Granddaughter's Condition Hasn't Improved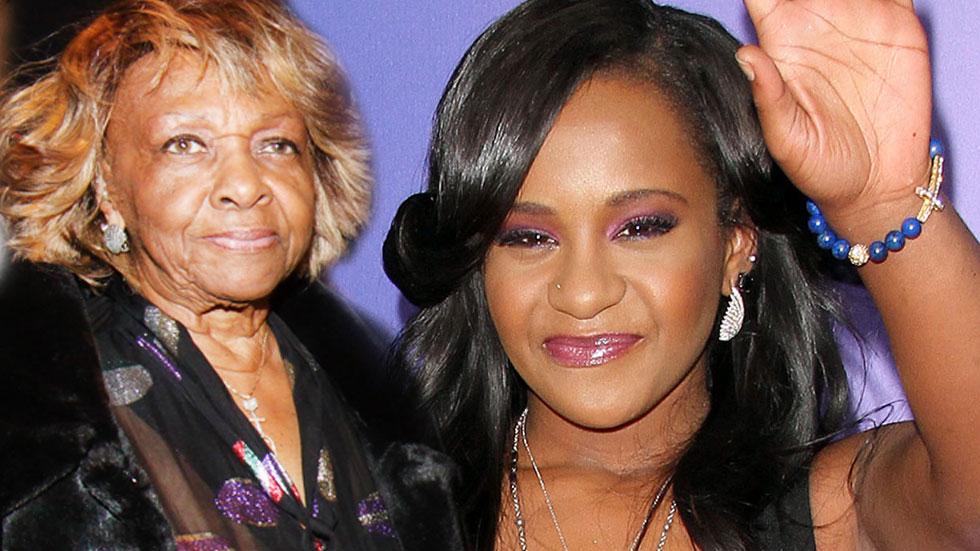 Cissy Houston has revealed some new updates on the condition of her granddaughter Bobbi Kristina Brown, saying that the situation isn't look promising for the only daughter of the late Whitney Houston.
"Bobbi Kristina is the same. She's not progressing at all. When I go there and look at her, it's very difficult," Cissy said in an interview with Entertainment Tonight. "She's not gone yet but…whatever the Lord decides, I'm ready for her…Because I have nothing to do with that. That's His job. It's His territory, and I understand it."
Article continues below advertisement
She added, "It's…very difficult for me. But I'll make it. I made it through Whitney, I'll make it."
Houston thanked people for their prayers for her granddaughter and family, and she also opened up about the court hearing held this week to determine who would serve as Bobbi Kristina's guardian.
Bobbi Kristina's father, Bobby Brown, and her aunt, Pat Houston, were chosen to serve as co-gaurdians of the 22-year-old, and Cissy said she supports the decision.
"It came alright. It was fine…We're a family…that works together for the best," Cissy said. "You want the best for whomever or everybody we can…We can be on the other side too if you make us be but we are not going to do that. There's no reason for that. That's why I'm concerned. So, that's the end of that."
Bobbi Kristina is currently recovering in a rehab center after being found unresponsive in a bathtub on Jan. 31. She spent two months in an Atlanta-area hospital before being moved to the rehab center in March.
What do you think about Cissy Houston's comments on Bobbi Kristina Brown's condition? Tell us in the comments section below.