Bill Cosby Dances Around Sex Abuse Allegations In 'GMA' Interview –– 'Reality Is The Situation & I Can't Speak'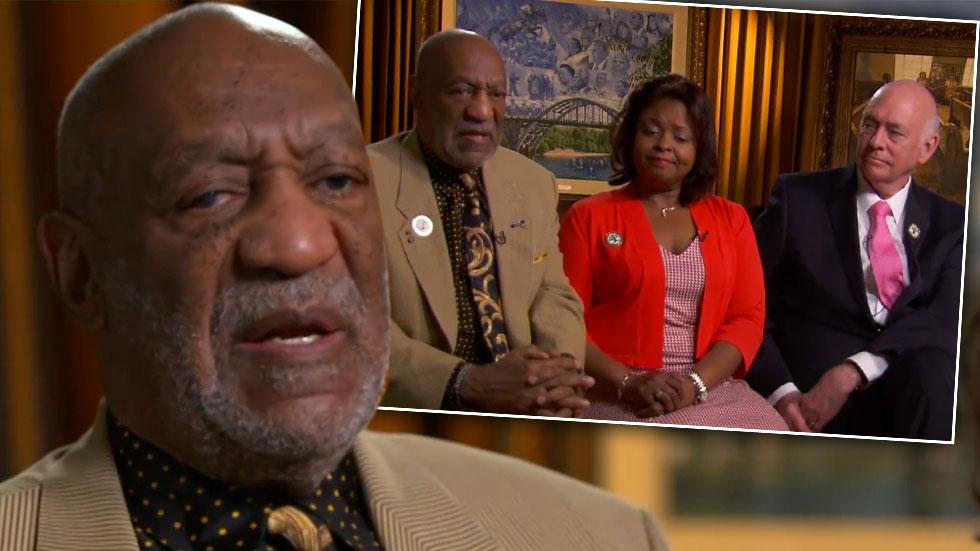 Bill Cosby side-stepped questions about the chorus of more than 25 women accusing him of sexual abuse, during a chat on Good Morning America Friday.
"I have been in this business 52 years and I've never seen anything like this," said Cosby, who's never been charged in connection with any of the allegations, in regards to how the scandal surrounding him has unfolded.
"Reality is the situation," he said, "and I can't speak."
Article continues below advertisement
The embattled 77-year-old actor was in Alabama promoting a charity campaign for the Black Belt Community Foundation, in which he's given speeches to high schoolers.
Watch the video on RadarOnline.com
The Cosby Show star, when asked how he would respond if any of the teens asked him about the choir of women accusing him of past sex abuse, danced around the issue, trying to put the focus back on his charitable endeavors, and the positive message he's there to preach.
"I'm not sure that they will come like that -- I think that many of them will say, 'Well you're a hypocrite, you say one thing, you say the other,'" he said. "My point is, listen to me carefully, I'm telling you where the road is out.
"You wanna be here, or you wanna be concerned about who is giving you the message."
When asked how he's approaching the future, Cosby again kept things vague, emphasizing moving forward in his show business career, as opposed to dealing with the accusations.
"I really know about what I'm going to do tomorrow," he said. "I have a ton of ideas to put on television about people and their love for each other."
Cosby took a similar approach last November in an interview with the AP, in which he said he had "no response" and "no comment" about the then-budding allegations, later asking the reporter to bury the footage so that it would never air.
More of the chat with Cosby will be aired on Nightline Friday on ABC.