TMI! Watch Bethenny Frankel Pee On The Side Of The Road In 'RHONY' Sneak Peek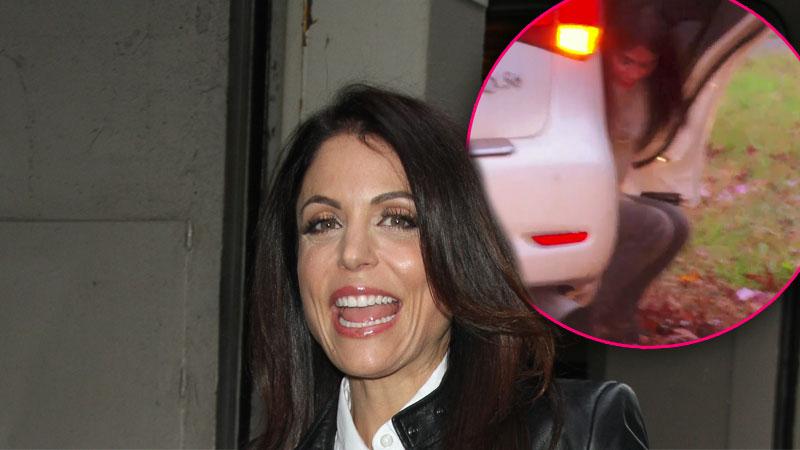 Bethenny Frankel has no shame!
The outspoken Real Housewives of New York City star needs to make an emergency pit stop on the sneak peek of the upcoming episode and nothing is holding her back.
"I have to pee! Can you stop anywhere? The street? Anything," Frankel frantically begs the limousine driver as the ladies from the Big Apple head to Atlantic City.
As Frankel begs her co-stars for wipes, Dorinda Medley warns her about using them on her lady parts.
Article continues below advertisement
"Don't use a wet wipe on your vagina, you'll hurt it," Medley says, advice Frankel quickly dismisses.
"I'm happy with no bacteria on my vagina," she insists.
Check out the outrageous video where Frankel pees on the side of the road on the upcoming episode of The Real Housewives of New York City, which airs Tuesdays on Bravo at 9/8c.
Check out what the Housewives are saying on Twitter right now.