The Calm After The Storm: 'Raw' Bethenny Frankel Reflects On Tear-Drenched Meltdown On 'RHONY' –– 'I Just Needed To Let It Out'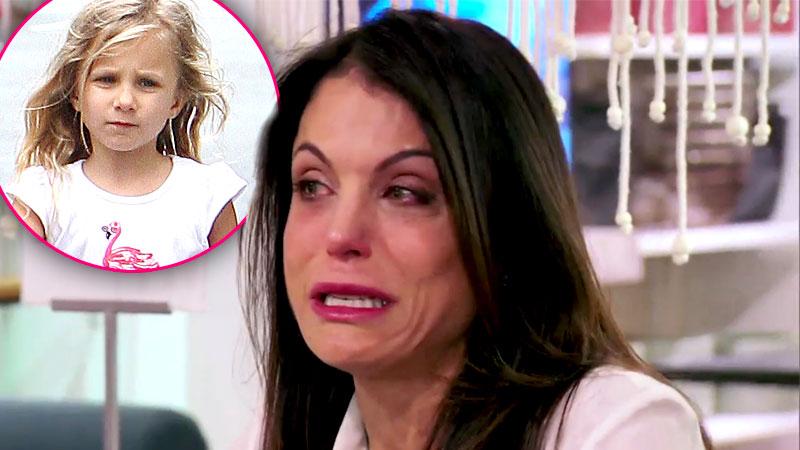 A calmer Bethenny Frankel explained her emotional outburst with Carole Radziwill on the Real Housewives of New York City, admitting she was "particularly raw" at the time.
As RadarOnline.com previously reported, the Skinnygirl mogul tearily told Radziwill in a furniture store that her life situation -- regarding her drama-packed battle with ex Jason Hoppy over their daughter Bryn -- was "pretty f***ing bad."
Article continues below advertisement
But the reality TV star had settled down by the time she wrote her Bravo blog, with a much more relaxed and optimistic tone in her words.
"Well, the crying game has begun, so bear with me a moment because there is a LOT of laughter to come," the East Coast socialite wrote. "You know how sometimes you can confide in a stranger more easily than someone you're close with?
"Well, there is a lot that people don't know about my personal life, and let's just say that emotions creep out in unexpected ways."
Frankel, saying she's "had a rough time," credited Radziwill for being a sympathetic shoulder to cry on as she unloaded her emotional baggage.
"Carole was perfect in that situation," she wrote. "I am not a huge hugger, either, and I just needed to let it out. I am just guarded and not always trusting."
Elsewhere in her blog, Frankel voiced her support for castmate Dorinda Medley in her romance with boyfriend John Mahdessian, which came under fire from other castmates on Tuesday's episode.
"Who cares who Dorinda dates? Since when do we bash people our friends are in love with or sleeping with?" she wrote. "I've been royally screwed over in relationships, but no one could have told me different. We go through our process our own way.
"For all we know, John and Dorinda are soul mates. He is what she needs right now."
The Real Housewives of New York airs Tuesdays at 9/8c on Bravo.