Embarrassing Leak! New Sony Boss Blasts Ben Stiller As A 'Horrible Person' In Fresh Emails Leaked In Sony Cyber Attack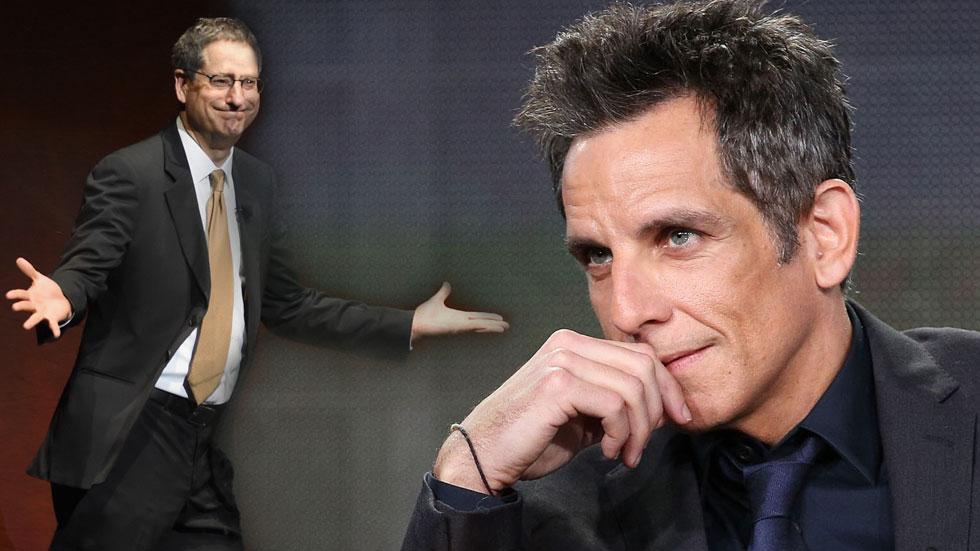 Tom Rothman may have replaced Amy Pascal as chairman of Sony's motion picture group following the company's leak scandal, but is he much better than Pascal?
RadarOnline.com can exclusively reveal that like Pascal, Rothman also sent at least one scathing email about some of the top stars in Hollywood!
In one email dumped by WikiLeaks, Rothman -- chairman of Sony Pictures' Motion Picture Group -- writes to Pascal, calling the "Zoolander" star a "horrible person."
Article continues below advertisement
"Ben is talented, albeit horrible human being," Rothman writes on December 28, 2013, in reference to "The Secret Life of Walter Mitty."
Earlier in a chain, Pascal had told Rothman she "thought it (the movie) was great."
Rothman responded:
"Started on it 21 years ago when I first worked for Sam (Samuel Goldwyn Jr.). Ben is talented, albeit horrible human being. There was no one to push him in post and it's the worst marketing job in history (it was made to be sold as a big special effects comedy, and discover the quirkiness—not the other way around!), but because of the lay off, if it does anything overseas, they will survive. Still, It cost too much, but we have to keep stretching for new things, right--- the usual condundrum (sic)!"
In December, Sony had thousands of emails leaked by still-unidentified hackers, after announcing the release of comedy "The Interview," which put North Korean leader Kim Jong-un in a negative light.
After the hack, Sony initially decided to pull the film, and Stiller was one of many actors who gave his opinion about the decision, which was later overturned.
"Really hard to believe this is the response to a threat of freedom of expression here in America. #TheInterview," Stiller tweeted, at the time.
What are your thoughts on Stiller being a part of the actors written about in the Sony hacking scandal? Let us know in the comments section below.