Beware! Ben Seewald & Jessa Duggar Post Ominous Sign On Front Door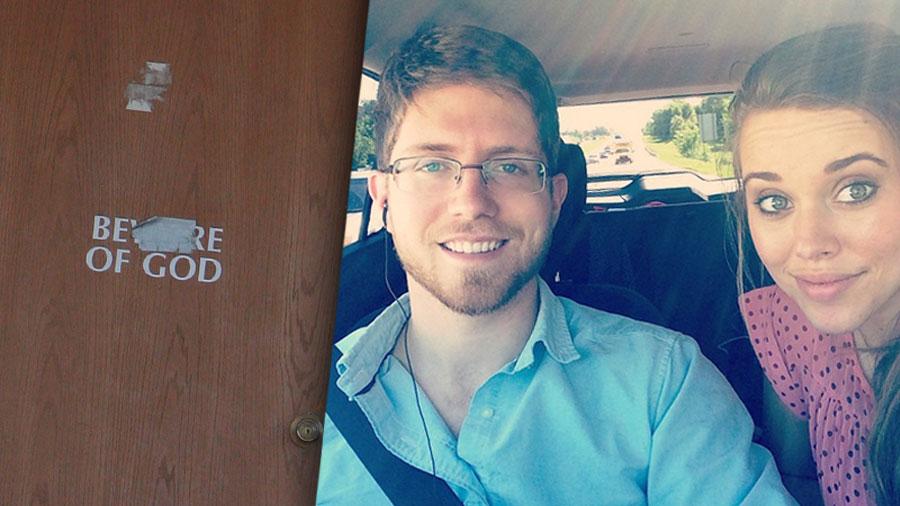 Forget the dog! Jessa Duggar and Ben Seewald have decorated their Fayetteville, Arkansas home with a divine warning: "Beware of God".
However, "There is duct tape over part of the sign, so they may be re-thinking its permanence," a visitor to the house tells RadarOnline.com.
The newlyweds moved into the almost 1,000 square foot home shortly after their wedding on November 1, 2014.
As RadarOnline.com reported, while the couple was off in Europe enjoying their honeymoon, the Duggar family helped to update the place after mold was found growing on the walls.
Article continues below advertisement
The sign may have been something put up by the mischievous Duggar renovation crew, as it was not there when it was inhabited by the eldest Duggar son, Josh, and his family.
Either way, it is in keeping with the Seewalds' beliefs; Ben has said he wants to become a minister, and Jessa, who is now pregnant with the couple's first child, floods her social media accounts with Biblical teachings.