Exclusive
$candal! Amy Duggar Refuses To Pay Producer After He Negotiates Her Reality Show Deal — 'They Are Very Cheap!'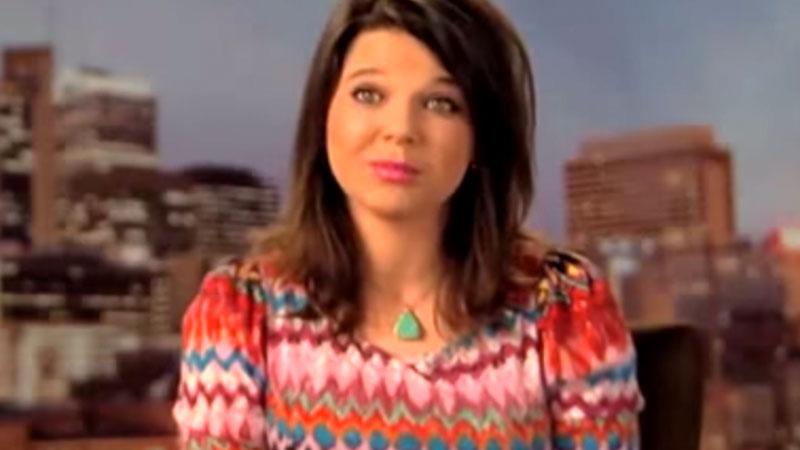 Greedy reality TV star Amy Duggar unceremoniously dumped her manager of two year after he helped her get a spinoff show and negotiated a new big bucks television contract, RadarOnline.com has learned.
The off-beat Duggar cousin whose appearances on TLC's 19 Kids and Counting led to a couple specials about her aspiring music career, burned producer Jamie Slocum when he asked for his cut of the new $20,000-per-episode contract.
Article continues below advertisement
"Now that there is bigger money coming down the line they just want me to go away," a clearly shaken Slocum exclusively told RadarOnline.com. "They don't want to pay me because they are very cheap. They thought I was just trying to be nice."
Slocum is now thinking about taking Duggar, her mom, Deanna, 52, and grandma, Mary Duggar, to court for violating his contract entitling him to 15-percent of the new deal with TLC.
"They could get their butt sued off for doing what they are doing," said Slocum, 44.
The potential dispute could mar TLC's potential ratings gold if the breakout 28-year old decided to walk down the aisle with new fiancée, Dillon King.
"There is no time frame," Duggar told RadarOnline.com in February about the wedding. "I have no idea when it's happening."
Slocum, a Christian music producer, met the Duggar family two years ago in Nashville, and since then he has helped the famous Duggar cousin parlay her minor roles in the TV show into two break out specials — A Duggar Leaves Home and Amy's Nashville Dreams.
Article continues below advertisement
Slocum, who is credited as being associate producer for the specials, said he wrote songs for Duggar's rising music career and co-wrote the two episodes.
When TLC wanted more shows, Slocum said he began negotiating with the network lawyers and managed to bump Duggar's salary to $20,000 per episode from $3500.
The paycheck for her sidekick mom and grandma got bumped to $6000 per episode form $1,000, he told RadarOnline.com.
"They basically decided to tell me to take a hike after I doubled their fee," Slocum fumed. "They just basically said we don't have to pay you and we thought you were just trying to be a good guy."
The Duggars clan, who pride themselves for their Christian values, incredibly tried to convince Slocum that he was religiously obligated to do the charity work for them.
"They were saying, 'You're the devil because you want money'… They called me a 'snake in the grass!'" blasts Slocum. "Just because I want to make a living doesn't make me a bad person!"
"They just want to make money now that they are on their way," he added. "It's a very bad situation."