Lawyer Who Successfully Defended Michael Jackson In Molestation Trial Claims 'Significant' Issues In Jerry Sandusky Case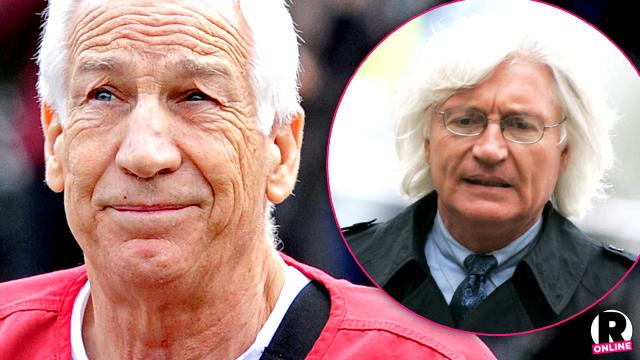 Was Jerry Sandusky wrongly convicted?
Michael Jackson's lawyer thinks the molestation case involving the former Penn State coach deserves a closer look.
"Much of the public and the vast majority of the news media presumed that Jackson was guilty and that his defense was a lost cause," writes attorney Thomas Mesereau, who successfully defended the late King of Pop in 2005 against molestation charges, and he draws comparisons between the cases.
Article continues below advertisement
"Jackson, like Jerry Sandusky, was charged with horrific acts… Like in Sandusky's trial, witnesses testified to sex acts in the shower and bedroom," he notes.
Mesereau goes on to point out that the case against his client "fell apart" at trial, and Jackson was eventually found not guilty.
"Real criminal defense lawyers are skeptics. We don't blindly accept conventional beliefs or public opinion," the attorney insists, adding, "If we did, many of our freedoms and civil liberties wouldn't exist."
Mesereau then lays out his observations in the Sandusky case.
"As a college football fan, I was both shocked and captivated by the developments surrounding Penn State's football team in late 2011. A native of New Jersey, I loved Joe Paterno. Within days of the arrest of Jerry Sandusky and a suspiciously leaked grand jury presentment, both Paterno and university president Graham Spanier were fired without a hearing. This seemed wrong," he writes.
Article continues below advertisement
Mesereau claims that the men's terminations by those who presumably knew them best "seemed like a sign that Sandusky was obviously guilty and that the leaders of the Penn State community had suffered a complete moral collapse…Sandusky's rapid conviction…appeared to confirm those presumptions."
Now, notes Mesereau, "significant and valid problems have been raised about the entire narrative."
"Recently, the NCAA revoked all sanctions against Penn State and restored Paterno's all-time wins and record," he points out.
"This entire case appears to be an all or nothing proposition. Because the only non-victim eyewitness in the entire case against Sandusky (a then-graduate assistant coach named Mike McQueary) apparently claimed in the grand jury to have heard/seen a rape, there are only two reasonable scenarios: either there was indeed a cover-up at Penn State, or McQueary's story is not true."
"Given what I learned about molestation cases in the Jackson situation, I know how easily logic can be overwhelmed by the tidal wave of emotion they provoke," explains Mesereau. "While there is no way for me to know what really happened between Sandusky and those boys, it seems clear that there is a rational scenario that is different than the public perception."
With these issues in mind, suggests the attorney, "maybe we should all give this case a second look."