Exclusive
Life Imitates Art? 'The Slap' Star Arrested For Domestic Battery — Read The Shocking Report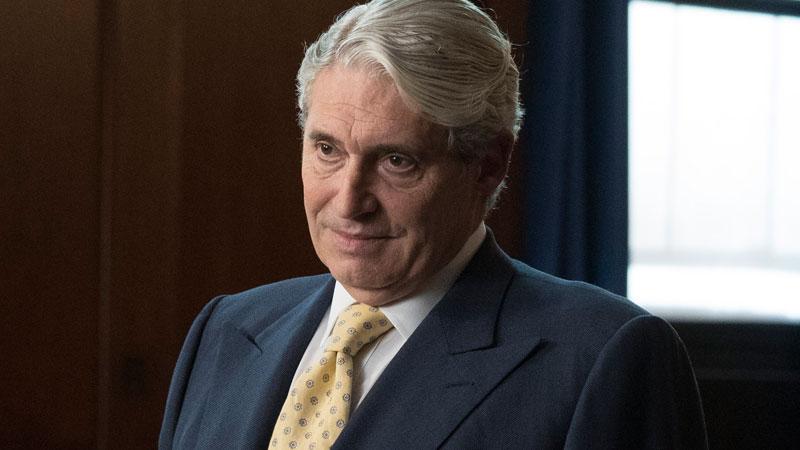 On NBC's The Slap, Michael Nouri plays the uncle of a man who ignites fury in a small town after slapping a small child. But does Nouri have first-hand experience with physical violence? RadarOnline.com can reveal the TV actor and former Flashdance star was previously arrested on suspicion of domestic battery!
Cops were called to Nouri's Beverly Hills home on the evening of November 1, 2012, over allegations of a physical fight between Nouri and his girlfriend at the time. Nouri, now 69, was immediately arrested and later charged with misdemeanor domestic battery, misdemeanor false imprisonment, and another misdemeanor for "a person who unlawfully and maliciously removes, injures, destroys, damages, or obstructs the use of any wireless communication device with the intent to prevent the use of the device to summon assistance or notify law enforcement or any public safety agency of a crime."
Article continues below advertisement
Nouri was in court for his arraignment on November 30, where he pled no contest to all counts and was served a protective order. Since all the charges were only misdemeanors, he was not required to appear in court for the next several months of pretrial hearings.
And on May 10, 2013, Judge Marsha Revel — the same woman who sent Lindsay Lohan to jail in 2010— dismissed all of the charges against him, in the interest of "furthering justice."
Though no explanation is available in court documents, such dismissals most often occur when there is a perceived lack of evidence. He was declared exonerated on May 10, 2013, and his bail was returned.
However, the protective order remained valid until January 30, 2014, according to the court documents.
Nouri's rep Steve Jaffe previously said, "This is the kind of case, if it didn't involve a celebrity, would not even be reported in the press."
The Slap debuted to 5 million viewers in February and now hovers around roughly 3.5 million each week.