Exclusive
Coincidence? Outspoken Scientology Critic Claims He Received Surprising Visit From Cops After Speaking Out In 'Going Clear' Documentary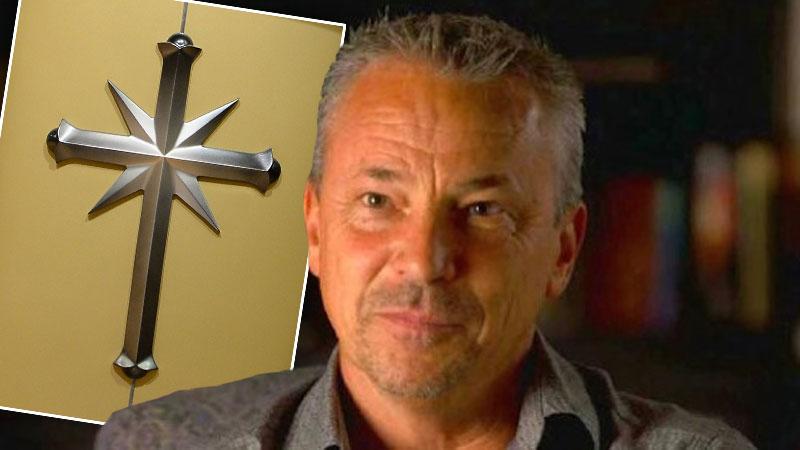 Two weeks after HBO's explosive documentary about the Church Of Scientology, Going Clear, the aftershocks are still being felt. In the latest jaw-dropping development, RadarOnline.com has learned that former member, Tom DeVocht, who participated in the project, claims that he recently received a visit from the authorities over alleged photographs of him selling drugs. The photos were received anonymously, according to cops, he said — was it a coincidence?
Article continues below advertisement
DeVocht had been a Scientologist for over 28 years, and a high ranking executive within the organization, until finally deciding to leave in 2005.
"I just realized it was time for me to leave, and so I did," DeVocht told RadarOnline.com exclusively.
The Burbank resident claimed he had filed a police report with the cops, before the alleged visit to his house last week, over concerns he may have been being followed.
"My girlfriend and I were driving and she said to me, 'Oh my gosh, that truck that is behind us followed me earlier today as I drove to Hollywood.' After dropping her off, I noticed the truck was parked down the street from my house, and I confronted the driver," DeVocht said. "I took pictures of his car, and tried to get one of him as he was sitting in his car, and I asked him if the Church had sent him. He claimed to be taking pictures of birds and drove off after I said I was going to the cops."
Article continues below advertisement
"This has been a part of my life for a very long time," DeVocht told RadarOnline.com.
Last week, after he claims he had made his initial police report over the strange occurrences, DeVocht says two cops came to his home, regarding anonymous photos the department had received, allegedly showing him selling drugs. The story originally broke on journalist Tony Ortega's blog, The Underground Bunker.
"There were two cops that came to my house," DeVocht claimed. "Neither one were wearing uniforms, and one of them seemed to be very nervous. I want to be clear however, I have no problem at all with the Burbank Police, and think they are extremely professional."
"It was explained to me that these photographs had just anonymously been sent to one of the officers, dropped off at the department. I told the cops about my history with the Church, and they kept telling me I wasn't in trouble," he said. "I found that comment to be very odd. I pointed out the pictures looked like there was popcorn in a ziplock bag. I keep snacks, such as trail mix, in ziplock bags in my car to eat. Not drugs!"
Article continues below advertisement
"I asked the police if I could take a picture of the pictures they had received, and was told no. I asked if I could take their pictures, and was told no. As they got up to leave, one of the male officers said to me, 'Well if you are selling drugs here in Burbank, don't do it here.' Which again, I thought was just an odd thing to say. Do they warn all potential suspects that are under investigation with that?"
Going Clear has been a ratings blockbuster for HBO as it pulled in record numbers for the cable network.
Participating in the documentary might have placed DeVocht under increased scrutiny, but he said, "My goal is to say if I could save just one person from having to go through what I did with the Church, then it's okay. My sister is still a Scientologist and I haven't talked to her since I left, and that hurts a lot."
The Church of Scientology and the Burbank Police Department didn't immediately respond to request for comment.