Exclusive
Scientology 'On Lockdown!' Church Bans TV, Internet, Newspapers In The Wake Of 'Going Clear,' Former Member Claims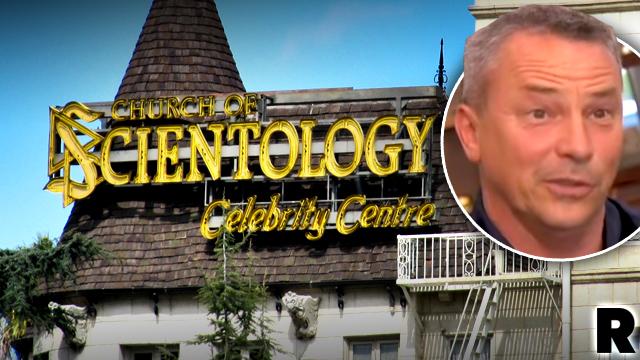 HBO's bombshell documentary Going Clear has sent the Church of Scientology scrambling for cover, according to a former member. One-time high-ranking Scientologist Tom DeVocht tells RadarOnline.com exclusively that church leader David Miscavige has put members on "lockdown" mode in an attempt to stem the fall-out from recent explosive allegations.
DeVocht told RadarOnline.com exclusively, "I have spoken with someone within the Church. This person is one of the higher-ups, and David Miscavige has ordered the Church to go on to Going Clear."
Article continues below advertisement
"The order told members to not watch any television, read newspapers, or go online because the Church is under attack," DeVocht claimed.
"Everyone is extremely paranoid that they are being watched or risk being tattled on if caught doing one of those things."
Among the in the Alex Gibney film is the allegation that the Church was responsible for breaking up of Tom Cruise and Nicole Kidman's marriage, and even used such intimidation tactics as allegedly wire-tapping Kidman's phone. The Church has denied having any role in the split.
Meanwhile, high-profile member John Travolta recently revealed in an interview he had no desire to see Going Clear.
"I've been so happy with my experience in the last 40 years that I really don't have anything to say that would shed light on a documentary so decidedly negative. I've been brought through storms that were insurmountable, and the church has been so beautiful for me, that I can't even imagine attacking it," Travolta told the .
Reps for the Church didn't immediately respond to request for comment.