10 Things To Know About Rock In Rio's First Stop In Las Vegas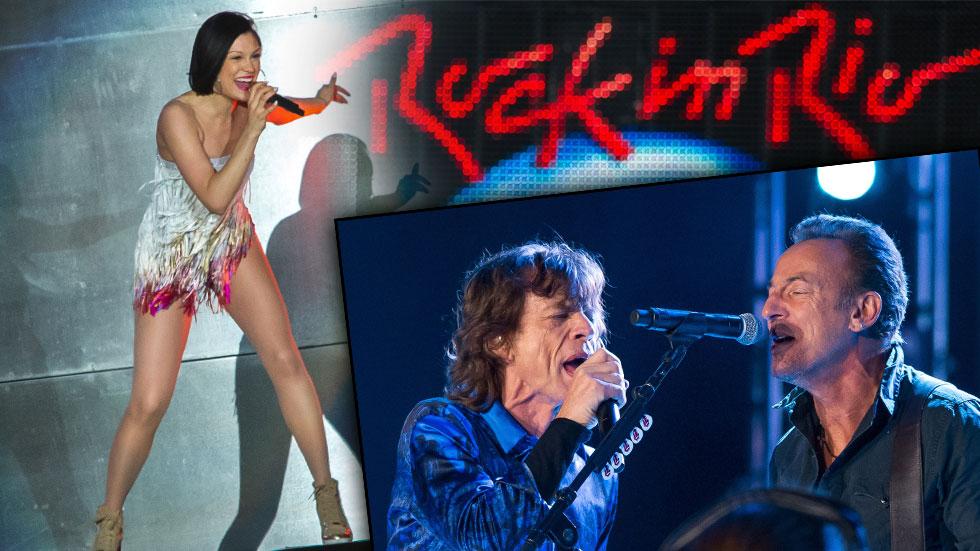 Festival season is in full force and one of the most exciting events this year is Rock in Rio, which is not only celebrating its 30th anniversary, but hosting its first-ever stop in the United States. Set to be another epic celebration in the storied festival's history, Rock in Rio will be held over two weekends in Las Vegas—May 8-9 and May 15-16.
Make sure to get your tickets before they sell out and read on for everything you need to know about the festival!
Article continues below advertisement
1. The first stateside Rock in Rio will be held in Las Vegas' open air venue called The City of Rock located on The Strip.
2. The venue is spread out over 40 acres with and has a capacity of 85,000 across the 6 stages. It also includes a ferris wheel and 64-foot high zip line.
3. Unlike most festivals that are hard to schedule when you're fans of the entire lineup, Rock in Rio will be much different. The double-weekend festival is divided into Pop and Rock weekends and the two main stages, the Main Stage or the Mercedes-Benz Evolution Stage, have alternate timing to allow attendees to see every performance on the lineup. Doors open at 3 p.m. and close at 1.30 a.m. each evening.
4. Speaking of the lineup, it's star-studded with headliners like No Doubt, Taylor Swift, Metallica, John Legends, and so many more! View the gallery of the full list of headliners here!
5. Tickets for the Rock in Rio festival in Las Vegas in May are on sale now at for $298 for General Admission. VIP is already sold out.
6. Rock in Rio, typically held in Brazil, Spain and Portugal, has a long history, which you can read about here, with performances by the likes of Paul McCartney, NSYNC, Queen, Prince, AC/DC, Beyonce and Red Hot Chili Peppers.
Article continues below advertisement
7. The City of Rock in Las Vegas will be celebrating Rock in Rio, too, with three themed streets bringing shops, restaurants, street art and even more performances for festival weekends.
8. Rock in Rio will be cashless and "Rock Cash" can be added to festival wristbands.
9. The festival is working with local Las Vegas authorities to make transportation easy through the Las Vegas Monorail and shuttles from casinos and resorts.
10. Below is a festival map for the 2015 and first-ever stop in Las Vegas!