Rihanna Caught On Camera Snorting Cocaine? Watch The Shocking Videos & Decide For Yourself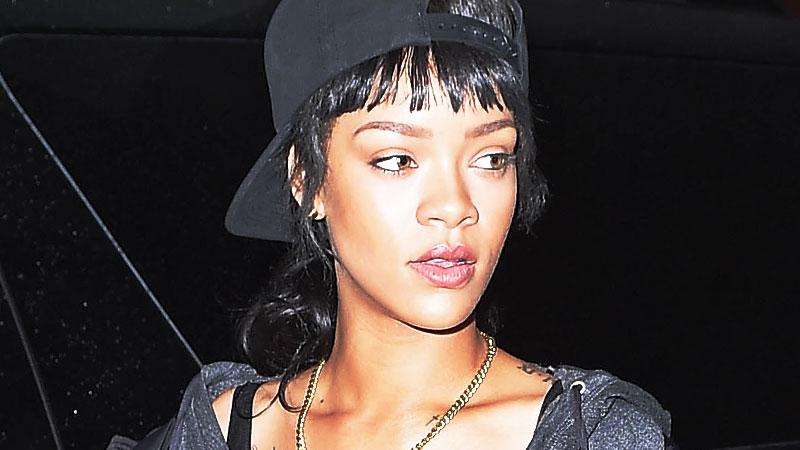 Was Rihanna caught on camera snorting something illegal?
A video has surfaced of the 27-year-old singer sitting at a table, surrounded by several dancing women. She is seen rubbing her nose, but it's unclear what whether it just itched or something else was going on.
One Instagram user who posted the video speculated: "Rihanna snorting coke now smh".
https://instagram.com/p/1dQKH1PmCA/
But a second video shot has emerged that shows Rihanna from another angle — and it may shed light on what she was doing.
Article continues below advertisement
Whatever the case may be, Rihanna tried to shut down speculation over the videos when she blasted one rumormonger on social media:
"Any fool could see that's a joint that I'm basing with cigarette! Who tf snorts tobacco??!!" she wrote, in part.
This isn't the first time drug rumors have swirled around Rihanna while she attended Coachella. In 2012 she was photographed sitting on the shoulders of a bouncer, who had a pile of some sort of white substance on his head, leading MTV and other outlets to speculate it was a controlled substance. Her response? Rihanna tweeted MTV UK that they were "Pathetic C**tz".
And during her days of dating Chris Brown RiRi was spotted out several times with a powdery substance spilled on the front of her clothes.
What do you think is going on with Rihanna in the new Coachella videos — harmless fun or something more sinister? Share your thoughts in the comments below.