Exclusive
No, No, No! Kim Richards Refusing Rehab After Arrest, Wants Sober Living Companion Instead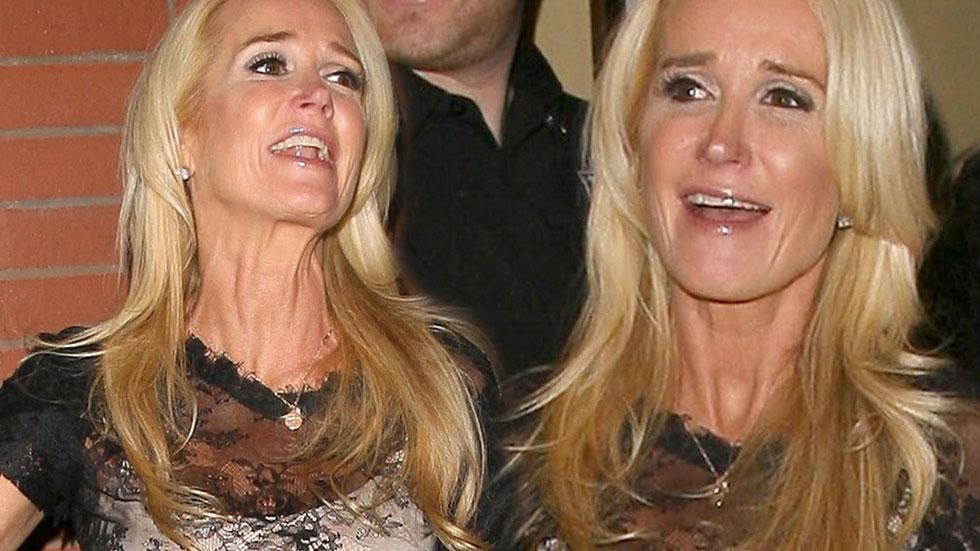 Real Housewives of Beverly Hills star Kim Richards still isn't ready for rehab, despite being arrested for being drunk in public earlier this week after a very public relapse. Instead, RadarOnline.com has learned, she's telling those in her inner circle that she wants a sober living companion to help her cope with the ongoing stress in her life. ​
With ex-husband, Monty, battling terminal cancer, and one of her adult children recently hospitalized for mental health issues, "Kim knows that she needs help," a source told Radar. "But she is refusing to go to rehab. She doesn't want to be away from Monty and with Brooke's second wedding coming up, it's just not a good time. Instead, Kim wants a sober living companion to live with her."
Article continues below advertisement
"Kim seems to think the sober living companion would prevent her from drinking again, but her family thinks it's a terrible idea," the source continued. "It's just a glorified babysitter, and it does not address Kim's problems."
"If anybody thinks Kim fell of the wagon for the first time because she watched the RHOBH reunion, well, they need to go buy oceanfront property in Arizona. The drinking had been getting worse over the past few weeks, but to blame it on the show is just Kim's attempt to deflect responsibility for her addiction."
Richards was arrested at the Beverly Hills Hotel early Thursday morning for being drunk in public, trespassing and kicking a cop.
Adding to the drama, she has been feuding with her sister, Kyle, and dealing with a lawsuit from a former friend, Kay Rozario, who was attacked by her dog.