Exclusive
Happy Ending! Two Years After Stroke, Country Legend Randy Travis Marries Longtime Fiancée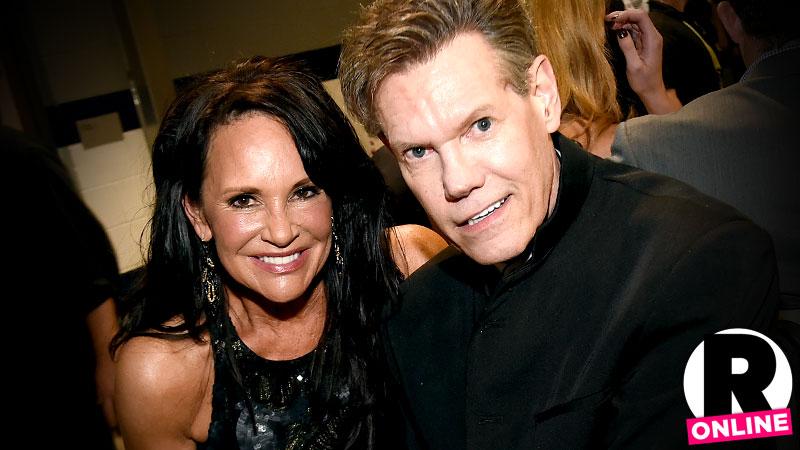 A grinning Randy Travis shocked fans by making a very rare public appearance at the Academy of Country Music Awards on Sunday night. And the country legend had good reason to smile: RadarOnline.com can exclusively reveal that he recently got married!
The 55-year-old singer, who suffered a debilitating stroke in 2013, wed his longtime fiancée Mary Davis in Denton, Texas, on March 21. According to an official at the Cooke County Marriage Licenses Office, the Rev. Tommy Nelson of Denton Bible Church officiated.
Article continues below advertisement
The Tioga, Texas, residents obtained the license last month, which was recently published in a community newspaper.
According to The Weekly News, "the following marriage applications were received by the Cooke County Clerk's Office: Randy B Travis, 55, Tioga and Mary D. Beougher, 55, Tioga."
Travis has had an extremely difficult two years. In July 2013, he suffered a stroke while being treated for viral cardiomyopathy. He underwent brain surgery and has been in recovery ever since.
"It was an amazing gift to feel all of the love from the you tonight," the country crooner wrote in a letter to fans after Sunday's ceremony. "It has been a hard fought and miraculous journey since my stroke two years ago and I have gained a greater understanding of God's grace and how quickly events can change us."
Travis split from his manager and wife of nearly 20 years, Elizabeth "Lib" Travis, in October 2010.