Brunch Brouhaha: Ramona Pulled A 'Kelly Bensimon' On Bethenny, New 'RHONY' Star Dorinda Says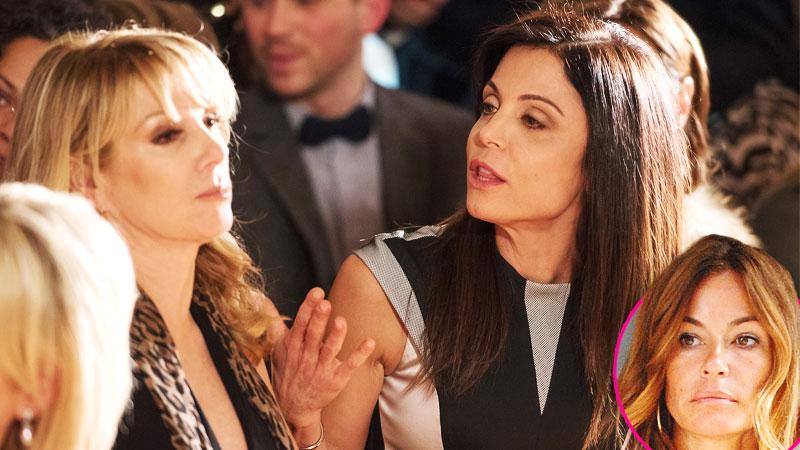 Dorinda Medley "was surprised" to see Ramona Singer pulling a power play on Bethenny Frankel over brunch plans, comparing her to one of the Skinnygirl's fiercest rivals.
"I was surprised to see Ramona 'KellyBensimoning' Bethenny," Medley, the newest Real Housewives of New York star, wrote in her on Wednesday.
Dorinda -- a 50-year-old Upper East Side socialite who's admittedly "freaked out" seeing herself on TV each week -- said she was initially "excited and a bit nervous" to finally meet the returning Bethenny, "since she has quite the reputation."
Article continues below advertisement
She said Bethenny lived up to "all the good things she's heard" about her, but was thrown off by "some sort of weird tension" between the former talk show host and Ramona that she "didn't really understand."
As RadarOnline.com previously reported, Bethenny and Ramona clashed on this week's episode over , as Ramona forbade Sonja Morgan from going to Bethenny's, leading to a shouting match between the Gotham gals.
"Bethenny made a line in the sand!" Ramona griped, while the returning Bethenny said that "it's good to see Ramona is still f*cking nuts."
Watch the video on RadarOnline.com
Dorinda said the run-in was "was almost like a Mexican standoff -- a designer standoff, but a standoff."
Calling the confrontation "weird and pretty tense," Dorinda said that while "it appeared to be about some brunch plans on a Sunday ... beneath the surface, it felt more like a timeless power struggle."
Watch the video on RadarOnline.com
Of course, that's where the reference to Bensimon comes in, as the statuesque model was a huge thorn in Bethenny's side during her time on the Bravo program, telling her once, "We're not friends, we will never be friends" in one of the show's most uncomfortable blow-ups.