Exclusive
Pay Up Or I'm Out! Frustrated NeNe Leakes Given HUGE Raise & Spinoff To Stay On 'RHOA'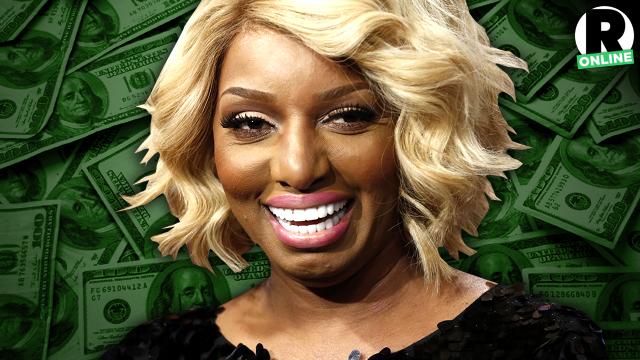 It pays to be NeNe Leakes! After a miserable season on The Real Housewives of Atlanta, Leakes wanted nothing to do with the hit reality show. RadarOnline.com has learned that Bravo sweetened the pot to ensure her return, giving her not only a spinoff, but a hefty RHOA pay raise too!
Leakes announced her new reality show with Kim Zolciak, called NeNe And Kim: The Road To Riches last week, and a source revealed what the behind-the-scenes negotiations were.
Article continues below advertisement
"NeNe absolutely hated Housewives this season. She hated almost all of the other women and wanted off the show entirely," the source told RadarOnline.com.
"But she is the most valuable person in the entire franchise and Bravo was going to do whatever she wanted to keep her. So they offered her the spin-off, which she gladly took," said the source.
As RadarOnline.com previously reported, Leakes did the bare minimum to promote RHOA this season, but the Bravo execs didn't care and made her return virtually impossible to turn down.
MORE ON:
The Real Housewives of Atlanta
"They want NeNe and so they offered her a HUGE raise. She already makes the most and now they're giving her even more money per episode and her bonuses will be bigger too," the source claimed.
Leakes was already making a whopping $1.5 million for this season and she made sure she leveraged her unhappiness for her upcoming shows.
"NeNe is a really smart business woman," the source said.
"She even got Bravo to pay her more than they're paying Kim on the new show. NeNe knows she is the one people want to see and so she's going to make Bravo pay up to keep her around."
Do you think NeNe is worth it? Sound off in comments below and check out what other Housewives are saying right now.