Splitsville! Miley Cyrus & Patrick Schwarzenegger Taking A 'Break' After Cancun Cheating Scandal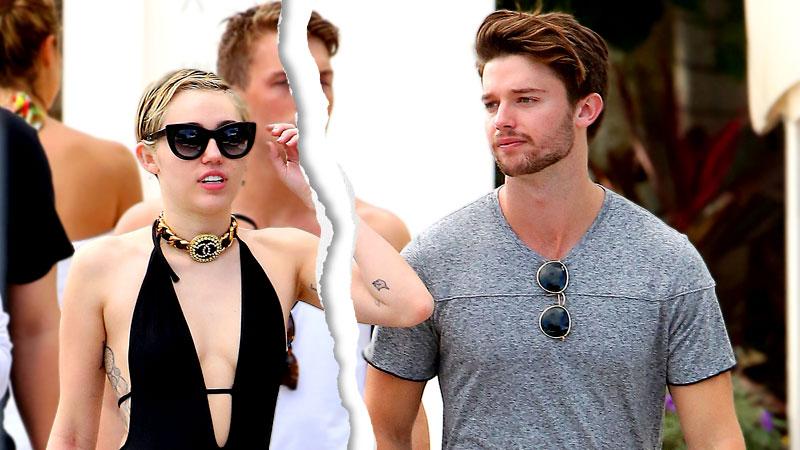 Hot and heavy A-list couple Miley Cyrus and Patrick Schwarzenegger have reportedly called it quits!
Cyrus and Schwarzenegger are taking a "break" according to E! News.
Arnold Schwarzenegger's hunky oldest son with Maria Shriver and the former Disney star were a PDA-happy pair just a few months ago, frolicking on the beach together while she went topless in Hawaii, but their relationship has hit the wall.
Article continues below advertisement
He was recently spotted on a Spring Break trip to Cabo San Lucas, fueling speculation that he was cheating on Cyrus, but he adamantly denied that he was being unfaithful.
"Omg. It's one of my best friends girlfriend..." Schwarzenegger Tweeted after he was snapped in the compromising photos. "Would NEVER do anything against my GF."
Cyrus has not commented on the "break" but spent the day tweeting about , celebrating 4/20 with a few pictures referencing marijuana.