Exclusive
'Dina Is A Liar!' Michael Lohan RIPS Ex-Wife, Denies Deadbeat Dad Claims Following Explosive Court Hearing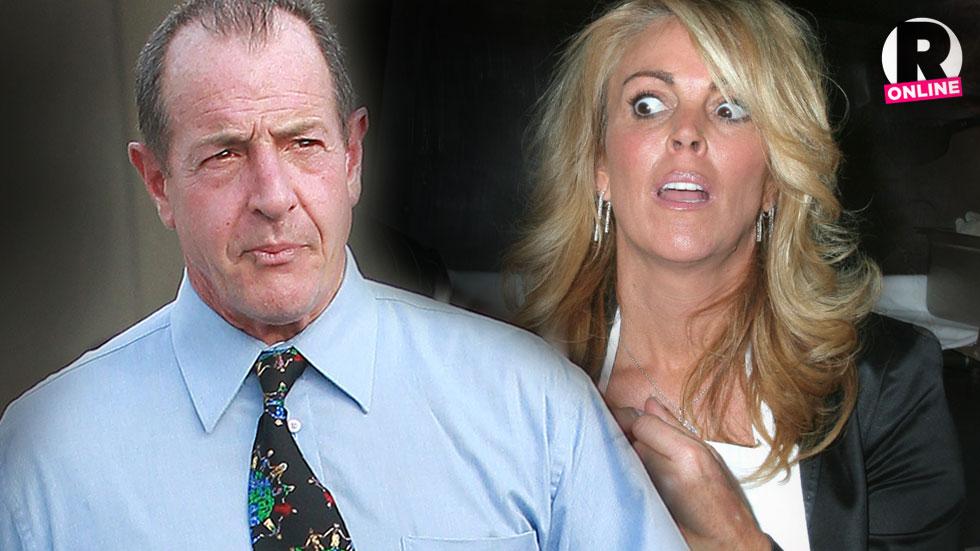 An angry Michael Lohan denied online reports that a judge took away his passport and driver's license, and threatened him with jail time, due to unpaid child support.
Michael, speaking exclusively with RadarOnline.com, claimed that Dina supplied false information about a recent Florida court hearing in the online reports, saying, "She lied about everything."
The outspoken stage dad said that while the initial report claimed he owes $16,000, the total is actually $6,500, according to court documents in his case.
Article continues below advertisement
"More importantly, I proved that I spent over $19,000" in the hearing, Michael told RadarOnline.com exclusively. He said "the only reason" that he's behind on paper is because he's paid his children "directly instead of going through Dina and the court."
Michael denied claims that he refused to buy his 18-year-old son Cody a Ford F-150 Raptor truck, claiming that he's put $50,000 toward the purchase of the vehicle.
"My lawyer has a copy of the $30,000 check I gave to Dina, which was supposed to be used for Cody's down payment for his truck," he told RadarOnline.com. "She spent $20,000 of it and never reported that to child support, so I had to give Cody another $20,000.
"That's $50,000 she never reported!"
Michael -- who sent RadarOnline.com a series of bank statements he says justify his claims -- told RadarOnline.com he's spent more than $150,000 "in the last 16 months" toward his children Cody and Ali, 21.
Read The Docs On RadarOnline.com
"As for my passport, I have it renewed it," he said. "The judge NEVER said jail ... she said a hearing about potential jail time ... the judge did NOT strip my license.
"And Dina shouldn't talk about licenses -- she has had her's taken away, and now she's on probation that requires her to blow into an alcohol-detection unit so she can drive!"