Exclusive
Mean Girls! Ex-Housewife Lydia McLaughlin Says O.C. Costars Dumped Her –– 'Once I Wasn't On The Show Anymore, I Didn't Matter To Them'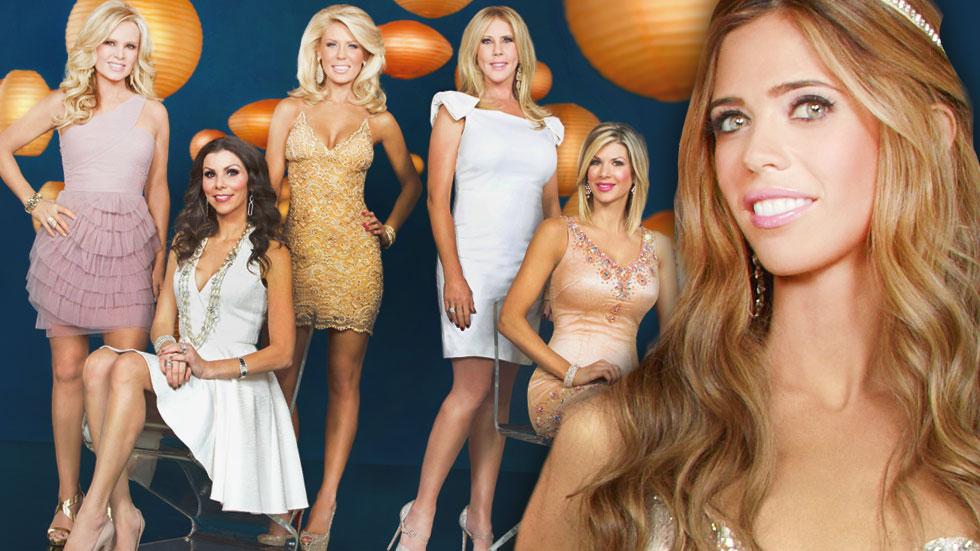 In her new book, Beyond Orange County: A Housewives Guide to Faith & Happiness, devout Christian Lydia McLaughlin says she left the Real Housewives of Orange County after just one season because she felt in her heart and prayers that it was .
Turns out, she made the right choice!
In an exclusive video interview with RadarOnline.com, the 34-year-old mother of three reveals that former friends including Heather Dubrow, Tamra Barney and Vicki Gunvalson soon showed their true colors and ditched her promptly after she decided to leave the Bravo reality series.
Article continues below advertisement
"Anyone that's still on the show hasn't really reached out to me at all," McLaughlin admits, later adding that she was upset that none of the women showed up to her book launch party.
"I feel like once I wasn't on the show anymore, I didn't matter to them," she adds. "That's hurtful. I felt like we were friends, and now I guess I'm not worthy of their friendship, or I don't need to be in their life. They don't see me as valuable."
The Beverly Hills Lifestyle magazine editor also confirms Radar's previous report that Dubrow, once a close friend, refused to allow her name be mentioned in the spiritual guide and memoir.
"She actually didn't sign off to be in the book," she says. "Her name isn't mentioned."
But it sounds like McLaughlin, now close friends with fellow former cast members Gretchen Rossi and Alexis Bellino, knows she's better off with only loyal, supportive friends by her side.
"I think when you're around people who are constantly negative— I call them 'energy vampires'— they just suck the energy out of you…That was kind of what it was like. Just A lot of cattiness," she says of her time on the show. "I didn't feel like I could trust people… If you're doing well and on a TV show, that's awesome, I want to be your cheerleader not your competitor."
Was Lydia smart to leave the show? Sound off in the comments and watch the video below!