Exclusive
'RHOBH' Ultimatum: Bravo Demands Kim Richards Undergo Drug Testing & Addiction Treatment — Or Be Fired!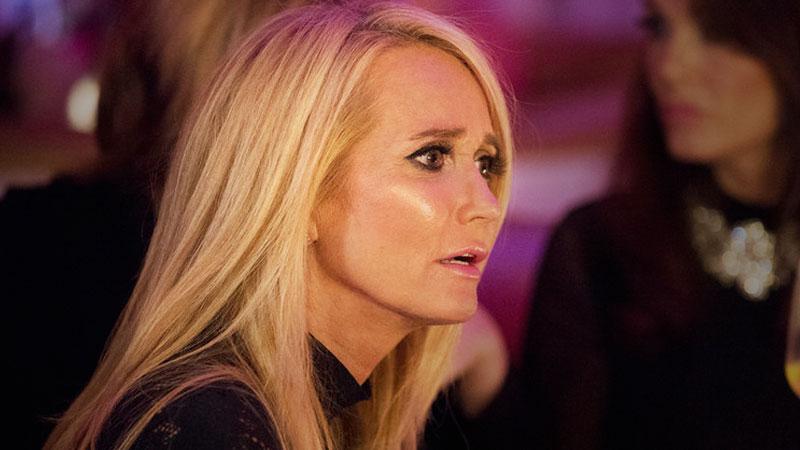 One week after Kim Richards was arrested for public intoxication, The Real Housewives of Beverly Hills star has yet to check into rehab. But RadarOnline.com has learned that her Bravo bosses have come up with a plan of their own for dealing with her relapse: According to an insider, she'll be required to do drug testing and addiction treatment if she wants to continue on the show.
As RadarOnline.com previously reported, producers for RHOBH held an emergency meeting after learning that Richards was arrested at the Beverly Hills Polo Lounge on April 19. Subsequently, it was decided that they would implement a clause into her six-figure contract that would require Richards to stay sober.
Article continues below advertisement
"Her sobriety clause is going to include drug testing – both set and random," an industry insider tells RadarOnline.com.
"They are also demanding that she go to treatment, either in-patient or out-patient. But if she wants to remain on the show she will need to go and get some help."
According to the source, this was decided after Richards continued to play the blame game.
"Instead of Kim taking responsibility for her actions to her bosses and simply saying 'sorry,' she has been incredibly adamant that this is 'not that big of a deal,'' says the source.
MORE ON:
The Real Housewives of Beverly Hills
Also, Richards allegedly told the higher-ups that it is "unfair of them to tell her she has to do this when there are others on the cast who she thinks have just as much of a problem with drinking as she does."
"Obviously, Bravo bosses are not taking kindly to her right now," the insider says. "In fact, they are almost at a point where they are just ready to let her go."
Do you think that Kim Richards should be required to take drug tests? Or let go from the show? Tell us your thoughts in the comments below.