Exclusive
Doggy Drama! Detox Diva Kim Richards Begs To Leave Rehab –– So She Visit Pit Bull Kingsley!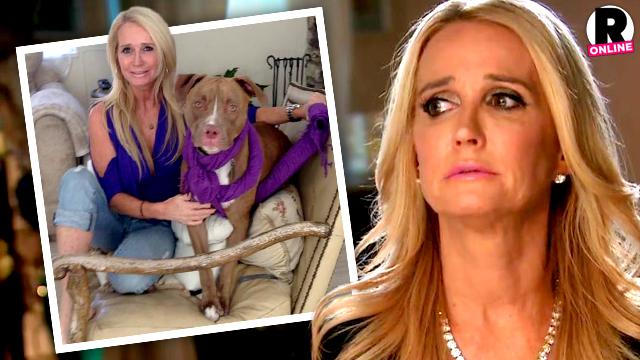 Kim Richards' rehab drama continues! In the latest round, RadarOnline.com has learned, the detox diva and mother of four has asked the staff at her treatment center if she could leave for a few hours to go home and check on her pit bull, Kingsley!
The rehab facility has been dealing with Kim's diva demands ever since her arrival, as RadarOnline.com reported. But just when it seemed she had settled down, "She pitched an absolute fit!" an insider told RadarOnline.com. "She wanted to leave for a few hours to go home and check on Kingsley." Her ex-husband and roommate, Monty Brinson, has been taking care of Kingsley since Kim checked into rehab. Brinson is battling has terminal cancer.
Article continues below advertisement
"Kim even asked a staffer if Kingsley could be brought on the premises to visit!" the source said. "She was told no, it wouldn't be permitted, and she threatened to leave again. She is fighting the process."
Meanwhile, in daily calls to the facility, "Monty has assured Kim that Kingsley is being taken care of, and is getting enough exercise," the insider added.
Kim's sister Kyle's daughter, Alexia, was in November, and the two haven't spoken in months because of it, as Kim revealed during her interview with Dr. Phil.
"She actually texted me after my arrest for the first time in five months," Kim said. "She asked me if I was ok. I haven't spoken to her …"
"It's been a bad year for us," she admitted.