Exclusive
Headed For Disaster! Kim Richards 'Distanced Herself' From Sober Circle 'Months Ago,' Relapse 'Surprised No One'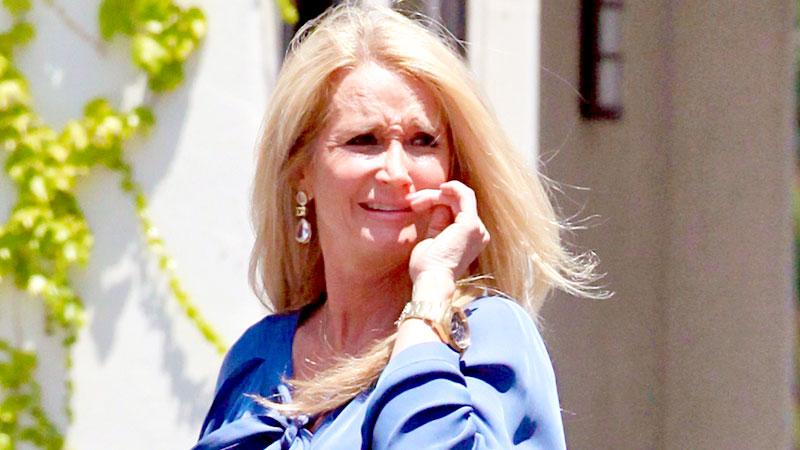 Kim Richards' Real Housewives of Beverly Hills co-stars were worried about her sobriety for months before her very public relapse. And although the troubled blonde insisted she was still working her AA program, RadarOnline.com has learned that behind the scenes, she had distanced herself from sober friends, for whom her relapse is "no surprise."
"Kim was not working the AA program at all leading up to her arrest and relapse," a former friend tells RadarOnline.com. "She was not going to meetings, not working the steps and she was not hanging out with her sober friends, which is a huge part of what you need to do to stay sober. A lot of people thought she was secretly getting loaded."
Article continues below advertisement
According to the source, "Kim had said that she thought that she was way too busy for her program because she was a television star."
"He friends all told her countless times that if she did not put her recovery first, she would lose everything."
Unfortunately, for Richards, her recent arrest and the aftermath has made her already hectic life even more unmanageable.
As RadarOnline.com has reported, she has been feuding with sister Kyle Richards, and is struggling financially.
It seems the star may have hit rock bottom, and the insider said her former sober friends are not surprised.
"No one is surprised at all about her relapse," the insider adds. "It is a clear example of how important it is to be honest and also a lesson on what happens if you keep secrets."
Do you think that Kim Richards should go to rehab? Tell us your thoughts in the comments below.