He Needs Help! Khloe Kardashian & Kris Jenner Fight Over 'Ambush' Intervention For Rob — Watch The Showdown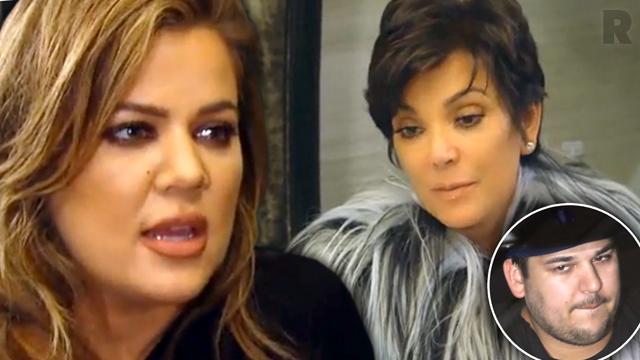 Does Kris Jenner really have struggling Rob Kardashian's best interests at heart? In a new clip for the upcoming episode of Keeping Up with the Kardashians, the momager tells daughter Khloe that she's considering staging an intervention for her son. Livid, Khloe rips her mom for planning what she calls an "ambush!"
"I'm really, ," Jenner says in the sneak peek clip.
"I talked to this guy that came highly recommended and he seems to think that everything I described about Rob was textbook and that he could come with all the proper people and help him," she tells Khloe. The catch? Kris claims, "because Rob lives with you it would have to be done at your house."
Article continues below advertisement
Incredulous, Khloe fights back.
"I just feel like you guys always do this stuff and never inform me or give me an opportunity to have an opinion," she tells her momager, who defends herself, saying: "I just acted as fast as I could because the opportunity presented itself."
But Khloe is clearly unhappy with the decision.
"So now you guys want to have an outsider come in and ambush Rob? And basically ambush me? Neither you, nor Kourtney nor Kim have even attempted to see him for numerous days in a row. Do you even know his daily routines? Do you know anything? No, because you guys aren't there."
Khloe insists that she does not agree with the intervention for Rob, saying: "I just think my mom and sisters are missing a major gap of attempts to help Robert before this drastic step is taken."
She tells her mom: "I think you guys are going from A to Z and that's where I feel like he might get pretty agitated."
Watch the clip and tune in to Keeping Up With the Kardashians Sunday at 9/8c on E!