'Awkward, Wrong, & Disgusting!' Humiliated Hank Baskett Relives Cheating Scandal In Disturbing New Video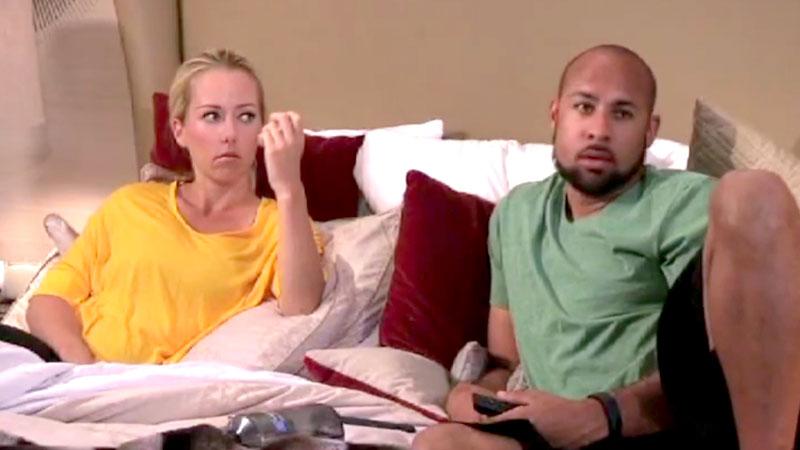 Hank Baskett's affair with a transgender model left him feeling "awkward, wrong, and disgusting," the former NFL star revealed in a new episode of Watchit with Kendra & Hank.
When Kendra Wilkinson found out about her husband's affair with transgender model Ava Sabrina London last summer, she promptly threw him out of the house he shared with her and their two children.
Now, in the sneak peek of the upcoming episode, the reality stars relive the nightmare as they re-watch footage of Baskett attempting to return home after the report became public.
Article continues below advertisement
"I'm at the front door," Baskett tells Wilkinson in the awkward scene. "I didn't want to ring the doorbell in case the kids are asleep."
"You know how awkward and wrong and disgusting it felt having to call before I came in the house?" Baskett unhappily says to her as they sit on the bed uncomfortably watching the show.
Their reality show is pulling back the curtain on their very painful struggle to repair their fractured marriage after his shocking affair and Baskett's humiliation is painfully portrayed in this sneak peek.
Check out the clip below and tune into Watchit With Kendra and Hank Friday, May 1 at 9pm on WEtv.