Exclusive
Bruce Jenner's No Belieber! Reality Dad Furious Over Daughter Kendall's Relationship With Pop Brat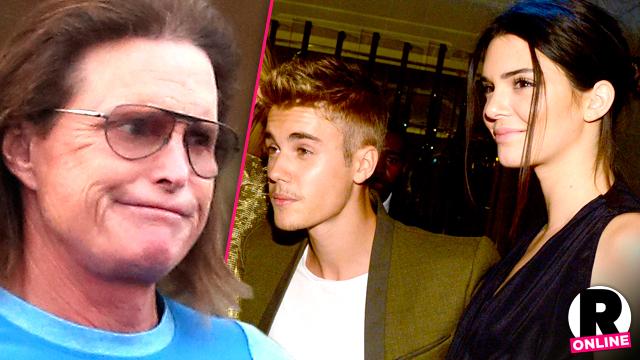 Now that Bruce Jenner's little girl Kendall Jenner is almost all grown up, he's having a hard time letting her go — especially with pop brat Justin Bieber hanging around.
RadarOnline.com can reveal that the reality dad is beside himself over his 19-year-old daughter's intimate friendship with the troubled singer — and insiders say it's only adding to Jenner's stress as he goes through the final stages of his transition from male to female.
Article continues below advertisement
"Bruce adores Kendall and never approved of her hanging out with Bieber, so the fact she's now spending so much time with him has sent him into orbit!" one source close to the family tells RadarOnline.com.
While Jenner, 65, has "tried everything, from sending emails and Facebook messages to confronting her about it in person," his daughter refuses to cut Bieber, 21, out of her life.
"Kendall's extremely strong-willed and she's not listening to anyone about this, even her dad," says the source.
As RadarOnline.com has reported, Kim Kardashian's teenager sister has been spending more and more time around Bieber lately, and the two were rumored to have gotten cozy with each other in the past.
Do you think Bruce is right, or is Kendall's intimate friendship with Justin on the up-and-up? Sound off in the comments below.