Exclusive
$orry? Kanye West Settles Lawsuit Over Photographer Attack, Makes Formal Apology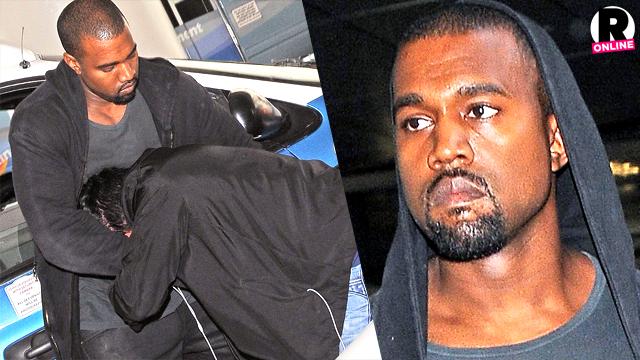 Nearly two years after Kanye West viciously attacked a photographer in Los Angeles, the rapper has managed to settle the resulting lawsuit with two words: I'm sorry!
Photographer Danny Ramos had sued West over a July 19 incident at LAX in which West allegedly smashed his camera and attacked him.
"We were seeking general and punitive damages according to proof at trial," Ramos' attorney Gloria Allred told Radar. "In addition, we were seeking injunctive relief. We asked the Court for an order preventing Mr. West from touching, striking, annoying, contacting, molesting, attacking, threatening or otherwise interfering with, directly or indirectly, Daniel Ramos and or the right of Danny and all persons, seeking to pursue the occupation of photographer."
Article continues below advertisement
The case was set for trial next week on April 14, 2015. "However, today we filed a dismissal because the case was settled to the satisfaction of the parties," Allred said. "We cannot discuss the details of the settlement, except to say that one important aspect of it was an apology by Kanye West to our client, Daniel Ramos. After the apology, a picture was taken of Mr. West shaking Mr. Ramos' hand."
"We are very proud of our client Danny Ramos and his courage in bringing and pursuing this case which was so important to him and many other celebrity photographers," Allred continued. "We believe that this case sent an important message. Celebrities are not above the law, and they have no right to physically attack someone simply because they were asked a question."