Kanye West Pleads Not Guilty In Summer Scuffle With LAX Pap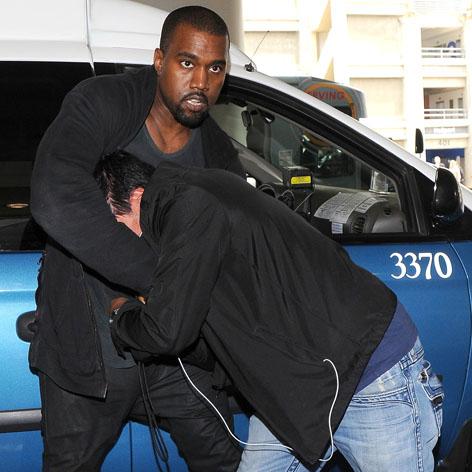 Kanye West, via his lawyer Blair Berk, pleaded not guilty Thursday in the criminal case in his run-in with a photographer at LAX this past July.
As we previously reported, West, who wasn't present Thursday, was leaving an airport terminal Jul. 19 with a bodyguard, when photographer Daniel Ramos started peppering him with questions. Eyewitnesses from a photo agency said the mercurial singer "shoved the photog to the ground and yelled at him after trying to take a few snaps."
Article continues below advertisement
The Yeezus rapper was subsequently charged with criminal battery and attempted grand theft in connection with the incident.
A calmer, gentler Kanye later tried to explain his anguish over the situation, and the paparazzi in general, saying he wishes they would lay off sometimes, as "it's not about being a superstar, it's about being a human being."
If both sides are unable to reach a plea agreement, a pre-trial hearing is scheduled for Jan. 23.