Snapchat Shocker: Kansas Elementary School Teacher Accused Of Child Sex Crimes, App Noted In Court Docs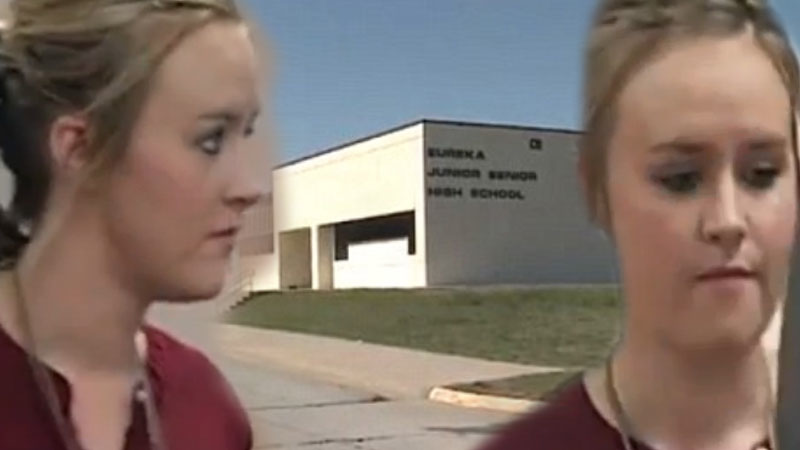 Kourtnie A. Sanchez, an ex-elementary school teacher from Kansas, is accused of multiple sex crimes authorities say occurred with victims between the ages of 15 to 17.
Sanchez, a 25-year-old mother-of-three, faces charges of electronic solicitation, unlawful sexual relations, solicitation of unlawful sexual relations and promoting obscenity to a minor, in connection with the alleged crimes, which took place over a five-month stretch last year, Greenwood County Sheriff's Office Detective Josh Nelson said.
Article continues below advertisement
The app Snapchat was noted in the criminal complaint, officials said.
Watch the video on RadarOnline.com
Sanchez spent part of 2014 working as a student teacher at Marshall Elementary School in Eureka for the fall semester. Sanchez, who was affiliated with the school via a college program, also worked at the junior high level, coaching volleyball and basketball under Rule 10, meaning she wasn't a certified teacher who could independently coach.
The school district parted ways with Sanchez in December when accusations were made, KAKE reported.
Sanchez, who was released from custody on a $50,000 bond, is slated to appear in court for a preliminary hearing May 8.