No Baby Yet: Jill Duggar STILL Pregnant After 41 Weeks!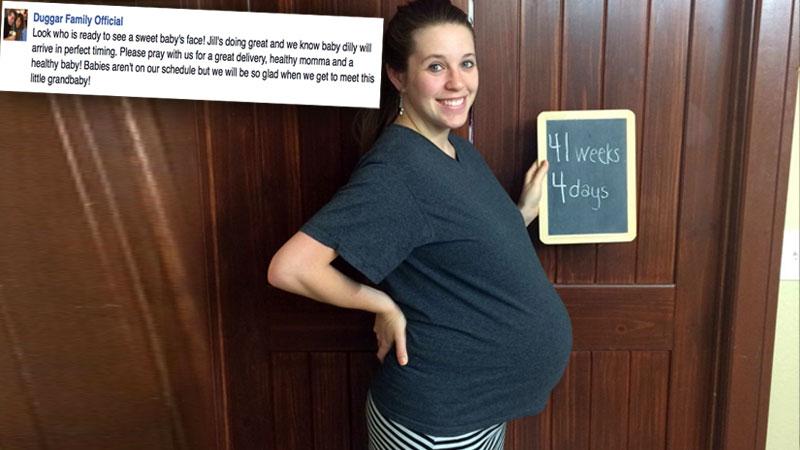 Baby Dilly is making his momma bust!
Jill Duggar is awaiting the birth of her son, dubbed Baby Dilly, after 41 weeks and four days of being pregnant.
On Saturday, the official Duggar family Facebook page posted a photo of Jill's baby bump with a message from her parents, Jim Bob and Michelle. "Look who is ready to see a sweet baby's face! Jill's doing great and we know baby dilly will arrive in perfect timing."
Article continues below advertisement
"Please pray with us for a great delivery, healthy momma and a healthy baby! Babies aren't on our schedule but we will be so glad when we get to meet this little grandbaby!"
Jill, who is pregnant with her first child with husband Derick Dillard and well past her due date, had a false alarm on Friday when she thought she was in labor. It turned out to be Braxton Hicks contractions so Jill and Derick went out to lunch for some spicy Mexican food hoping it would speed up Baby Dilly's arrival.
https://instagram.com/p/1BWGY9Ls0u/?taken-by=jillmdillard