Pro' Dad Derick Dillard Admits Being A New Parent Is Hard: 'I'm A Little Bit Exhausted'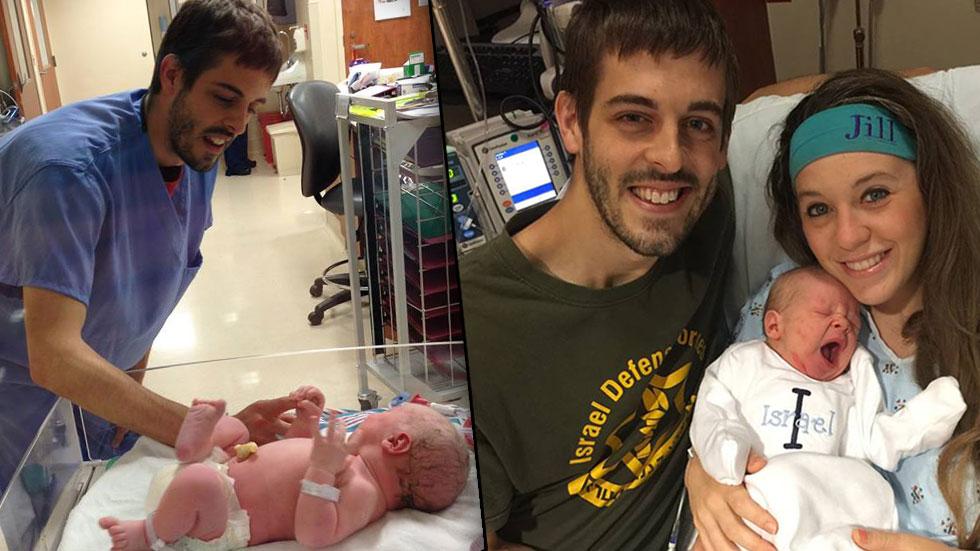 With baby Israel fresh out of the oven, Jill and Derick Dillard have a lot on their plate. But they've been enjoying every second of it, even the sleepless nights!
Of course, being cast members of 19 Kids and Counting, Jill and Derick have had plenty of practice when it comes to kids. Derick did admit, however, that it's also been a challenge and he's "a little bit exhausted."
"I have a really steep learning curve," he told People magazine in a recent interview, "but I think I'm catching on fast!"
Article continues below advertisement
Jill agreed, gushing that Derick is already "doing amazing at being a dad" and even called him a pro baby-burper.
https://instagram.com/p/1L5xqsLs9d/?taken-by=jillmdillard
"He's a beautiful baby boy!" Jill captioned her first close-up for their son. "Israel David Dillard, born last night."
Baby Dilly was born at 11:49 p.m. on Monday April 6. He is reportedly happy and healthy, weighing 9 lbs., 10 oz.
Though the couple prepared for a home birth, things didn't go according to plan and little Israel was delivered in a local hospital instead.
Do you think Jill and Derick will make good parents? Let us know in the comments below!