Jessa Duggar 'Pregnant'? Fans Speculate After Tell-Tale Photos & Maternity Wear Sighting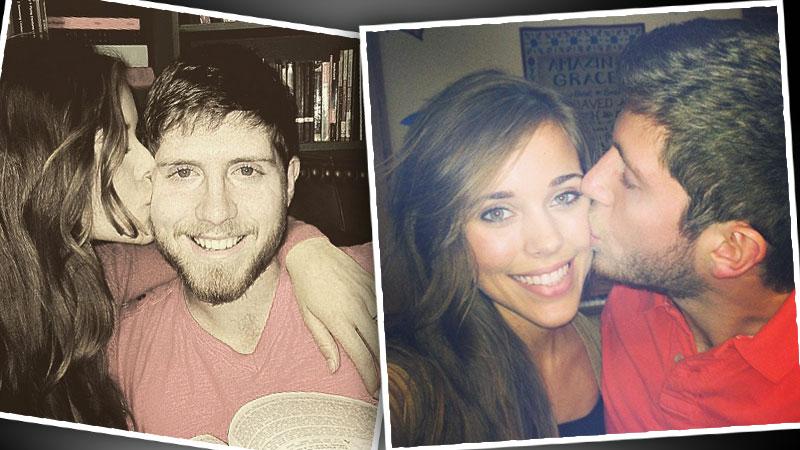 Less than two weeks after Jill Duggar became the first 19 Kids & Counting daughter to give birth, could the family be ready to welcome yet another grandchild? RadarOnline.com has learned that speculation is rampant that Jessa Duggar is pregnant by husband Ben Seewald, after the couple posted a series of suspicious photos on Instagram and were spotted shopping in the maternity section of a local store!
Article continues below advertisement
As RadarOnline.com reported, Jessa, 22, and Seewald, 19, sparked rumors of a baby on the way back in March, when a photo was leaked showing Seewald lovingly cradling his wife's stomach.
Speculation only grew this week when he posted another photo of the couple on April 13, and he was holding a cowboy hat strategically in front of her belly. Most other recent pics of Jessa have been from the waist up.
https://instagram.com/p/1b4bk3gJvW/?taken-by=ben_seewald
Other Instagram users were quick to accuse her of being "pregnant" in the comments.
And on April 12, country star Mark Wills sparked a furor when he posted a photo of Jessa at the Grand Ole Opry that appeared to show the beginnings of a bump:
https://www.facebook.com/markwillsmusic/photos/pb.7746416382.-2207520000.1429128911./10153315188996383/?type=3&theater
What's more, RadarOnline.com has learned, a Twitter user even recently claimed to have spotted Jessa shopping in the maternity section of a local Ross store!
Ads for next Tuesday night's episode of the family's hit TLC show are hinting that Seewald and Jessa are ready to share "some special news." Could a baby be it?
Stay with RadarOnline.com for the latest!
Watch: Jessa Duggar Reveals Details Of Sex Life With Husband Ben Seewald