Duggar Drug Shocker! Jessa & Ben Seewald's Groomsman BFF Was Addicted To Meth, Alcohol; Spent Time In Jail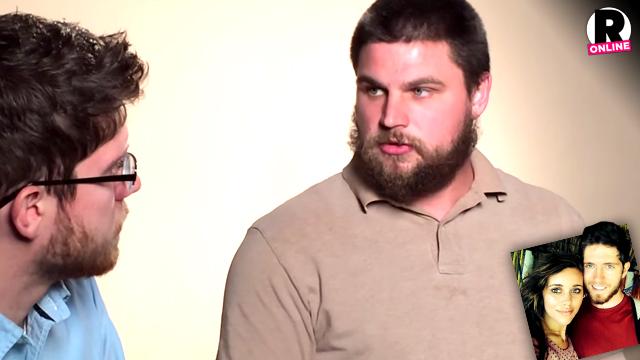 Jessa Duggar's super conservative husband Ben Seewald may seem squeaky clean and innocent, but his best friend and groomsman has a dark past of booze, drugs and premarital sex.
In a new video posted to 22-year-old Jessa's YouTube page, Ben, 19, speaks openly with close pal, construction worker Ryan Schofield, and Ryan's wife, Ally, about their shocking, very un-Christian behavior in their teens and early 20s.
Article continues below advertisement
"I got into drugs and alcohol for at least seven years or so, in and out of jail," Ryan tells Ben in the clip. "I started off with marijuana and drinking and things like that, but as time went on, I got involved with methamphetamine."
"I wanted to escape a lot of problems that I had, and anger and issues that were going on. I was depressed and selfish and self-seeking."
After stints in jail and felony charges, Ryan says he switched over to alcohol "because it was legal."
"I became a raging alcoholic," he admits.
At 18, he met 16-year-old Ally, who was pregnant with another man's baby.
"I was super rebellious and selfish and angry. A very angry teenager," Ally tells Ben in the 30-minute video. "Grasping at anything to fill a void: Sex, relationships, drugs, parties, popularity."
After the birth of her daughter Emma, she started using prescription pills. Though she and Ryan started dating around that time, both confess they were unfaithful and "sinful."
Article continues below advertisement
Ally, then just 18, became pregnant again with Ryan's baby.
The couple planned to get an abortion— which clashes with the Duggar family's staunch pro-life views. But the pair ultimately decided to keep the baby, and now their daughter is 6 years old.
"God and his grace intervened and didn't let me go through with it," Ally says. "He changed my heart."
Ryan and Ally quit drinking and drugging for the baby, and started going to church regularly. The two got married and credit Jesus with saving their lives.
"Drugs and alcohol were easy to quit," she says. "God gave me freedom over that."
Watch the video below.