'RHONY' Mean Girls! Heather Thomson Calls Bethenny Frankel 'A B***h' For Dissing Friend Kristen Taekman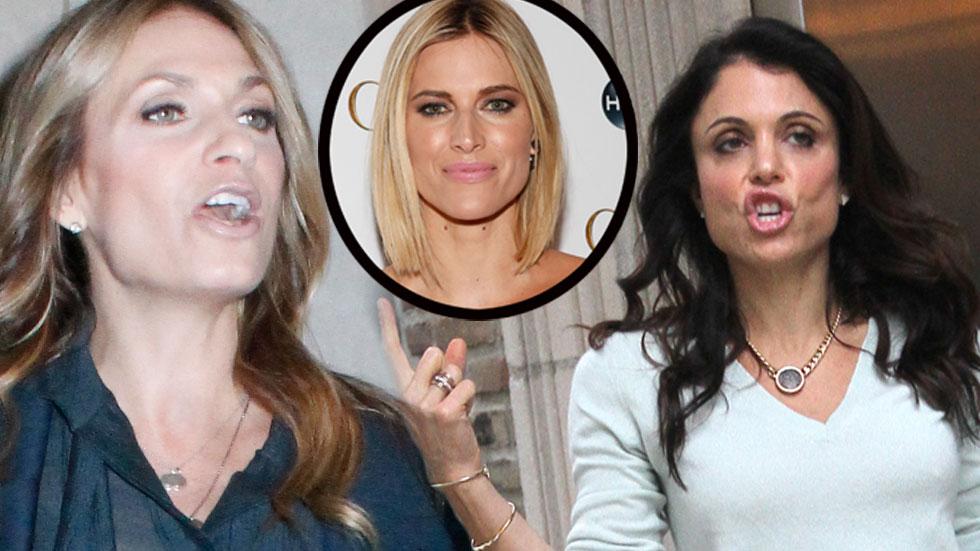 The Real Housewives of New York City continues to deliver the drama!
During the last episode, Bethenny Frankel and Ramona Singer faced off when they held rival brunches — but Singer isn't the only person Frankel seems to be sparring with these days.
In a preview for the upcoming episode, Heather Thomson confronts Frankel about deliberately slighting another housewife.
"I spoke to Kristen Taekman," Thomson says. "Her feelings were hurt because you didn't invite her."
Article continues below advertisement
Too bad Frankel doesn't care about Taekman's feelings.
"Oh my god, are you really bringing that… honestly?" Frankel replies in an overly dramatic tone. "I just fell asleep. Hold on. Wake me up when this is over."
Thomson isn't thrilled by Frankel's dramatics concerning her friend's hurt feelings.
"What a bitch!" Thomson tells the cameras.
Other women in the backstabbing group also have issues of their own.
Dorinda Medley is "not happy" that her costars recently spotted her boyfriend John Mahdessian at a late-night NYC hangout for singles without her.
"I just wish that every once in a while he would use a little more good judgment," she laments.
In other news, Ramona Singer, who is in the process of divorcing her philandering husband Mario Singer, goes on a date.
"Peter is a big flirt and I'm technically single," she explains.
Meanwhile, Carole Radziwill repeats the gossip that she is dating a younger man.
Tune into RHONY on Tuesday at 9 PM EST on Bravo to see how this latest drama plays out.
WATCH THE PREVIEW HERE: