Exclusive Video: 'Finding Neverland' Broadway Musical Takes Flight – How To Get Tickets First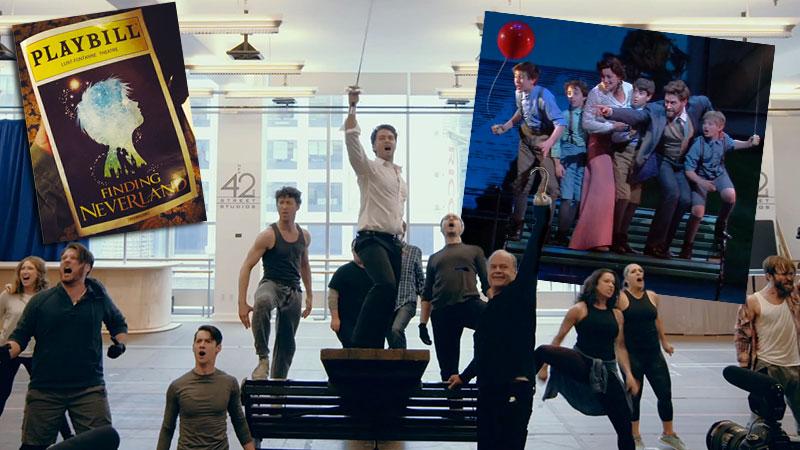 One week before Finding Neverland opens on Broadway, we've got an exclusive behind the scenes look with Matthew Morrison, Kelsey Grammer & Laura Michelle Kelly in a sneak peek of the year's most anticipated musical!
Based on the Academy Award®-winning film, this breathtaking show follows playwright J.M. Barrie (Morrison) as he summons the courage to become the writer – and the man – he yearns to be.
Article continues below advertisement
Barrie finds the inspiration he's been missing when he meets the beautiful widow Sylvia and her four young sons: Jack, George, Michael and Peter.
Delighted by the boys' hilarious escapades, Barrie conjures the magical world of Peter Pan's Neverland and writes a play unlike any ever seen before.
Watch the Video on RadarOnline:
It's a tremendous personal and financial risk for Barrie, who soon discovers that when you believe, you can fly.
Tony winner Diane Paulus (Pippin, Hair) directs this innovative musical featuring an original score by noted composer Gary Barlow and Grammy® winner Eliot Kennedy, adapted from a book by celebrated playwright James Graham and choreography by three-time Emmy winner Mia Michaels (So You Think You Can Dance, Cirque du Soleil's Delirium).
Packed with mesmerizing visuals, irresistible songs and plenty of laughs, Finding Neverland is a timeless story about the power of imagination...and spectacular proof you never really have to grow up.