Exclusive
Searching For Answers: The 'Devastating' Reason Behind 'Everybody Loves Raymond' Star Sawyer Sweeten's Suicide Revealed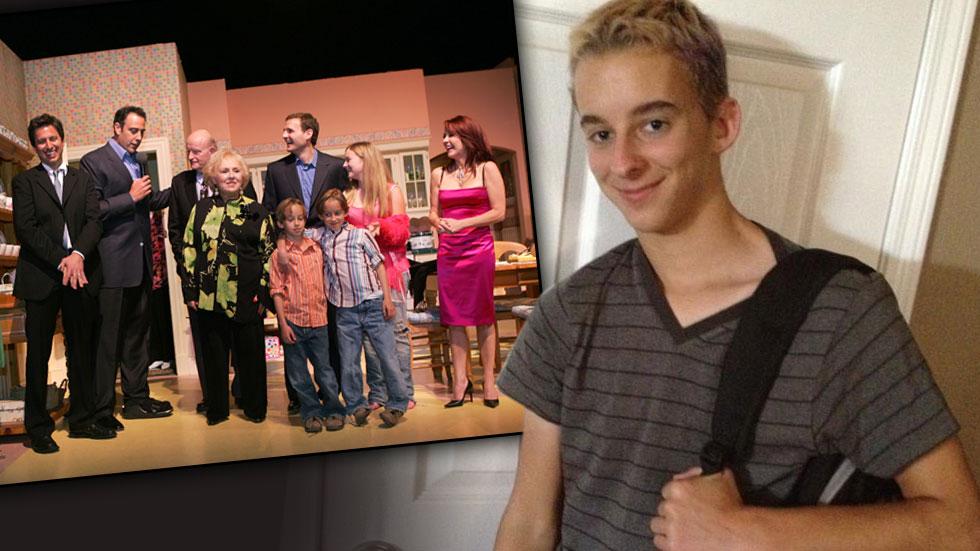 After RadarOnline.com exclusively reported that Sawyer Sweeten from Everybody Loves Raymond took his life yesterday at the age of 19, questions lingered as to why someone so young would make such a tragic decision. Now, as family, friends and loved ones search for clues into what may have caused his death, a source close to the situation reveals the truth to RadarOnline.com.
Like many child stars, the source said, Sweeten struggled to find his footing after his heady early success.
Article continues below advertisement
Sawyer starred as Geoffrey Barone on the hit CBS sitcom, with twin brother Sullivan and sister Madylin as the three children of Ray Romano's character, Michael Barone, from 1996 until 2005.
After the show went off the air, "Sawyer, Sullivan and Madylin had a real tough time finding work because they were typecast as the Barone children for almost a decade," says the source. "However, they all had a lot of money and were pretty much set for life because of the show's popularity and the residuals that they all received."
But for Sawyer, the source said, his issues went much deeper. "Sawyer was always a bit off, but in a very harmless way it seemed," the source said. "He was a shy, reserved and quiet young man."
"Everybody is taking this really, really hard because there were no real signs. Sawyer lived in L.A. with his twin brother and they were the best of friends. He was happy about going to Texas to visit his family and is very close to them," the source continued.
MORE ON:
Everybody Loves Raymond
Article continues below advertisement
"His parents and family are the nicest people in the world and he had a lot of love. Everyone is now just trying to be there for the family in every way possible. It is just devastating."
PHOTOS: See How The Years Have Treated 12 Famous Child Stars
As RadarOnline.com previously reported, Madylin 23, confirmed that death and issued a statement on behalf of the family that said, "This morning a terrible family tragedy has occurred. We are devastated to report that our beloved brother, son, friend Sawyer Sweeten, took his own life. He was weeks away from his 20th birthday. As this sensitive time, our family requests privacy and we beg of you to reach out to the ones you love."