'RHOA' Feud Update: Cynthia Bailey Says She's 'Moving On' From Pheadra Parks Fight, But Is It Mutual?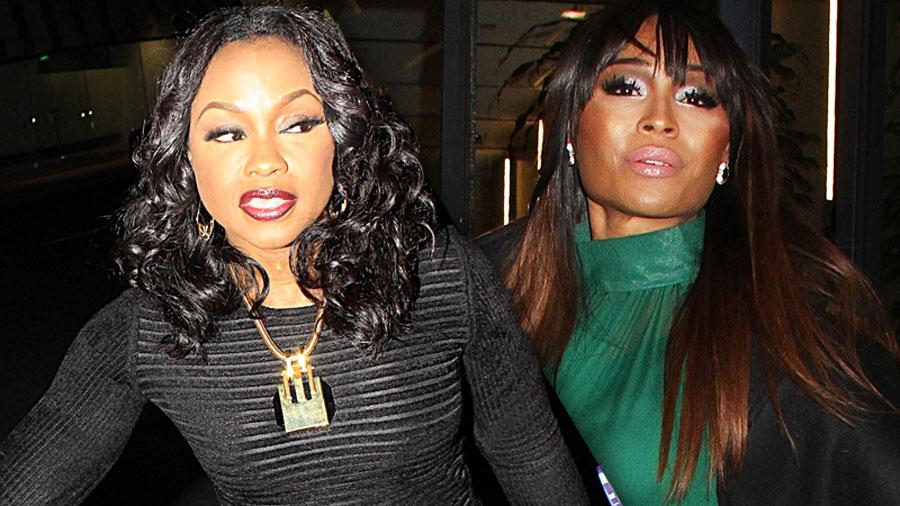 Another week, another Real Housewives of Atlanta friendship gone bad! This time around, it's former BFFs Cynthia Bailey and Phaedra Parks who are on the outs. And while Bailey says she's "moving on" from her feud with Apollo Nida's wife, she seems a little miffed that Parks still hasn't apologized.
"Apologies aren't exactly falling out of the sky amongst these ladies," Bailey wrote about her fractured relationship with Parks in her . "You probably have a better chance of winning the lottery than getting an apology from one of them."
Article continues below advertisement
There is no love lost between the two women after Bailey and her husband spread the rumors about Parks' alleged "affair" with a man named Chocolate. Parks vehemently denied the claims, and they don't seem able to repair the situation.
Bailey apologized, but it fell on deaf ears.
"When someone offers an apology in hopes of moving on, it is usually considered to be a positive thing," she wrote. "So why not address the issue, have the conversation, apologize if it is necessary, and move on?"
Taking the high road, Bailey said that she is willing to put the situation behind her: "Who has the energy to stay mad at someone forever? Not me, I am moving on regardless."
In her own blog, however, Parks didn't address Bailey at all and only wrote about her feud with another housewife, Kenya Moore.
"As a Christian, I believe in forgiveness and redemption," she insisted. "While Kenya and I have deep rooted issues, I am finally at a place where I am willing to sit down with her and hear her out. The only way to describe our relationship is wounded. And everybody knows that wounds require air to heal. Hopefully, this conversation will serve as that air."
Check out what the other Housewives are saying now: