Exclusive
Bruce's Nightmare: E! Has Secret 'KUWTK' Footage Of Jenner Cross-Dressing — Will Kris Release It?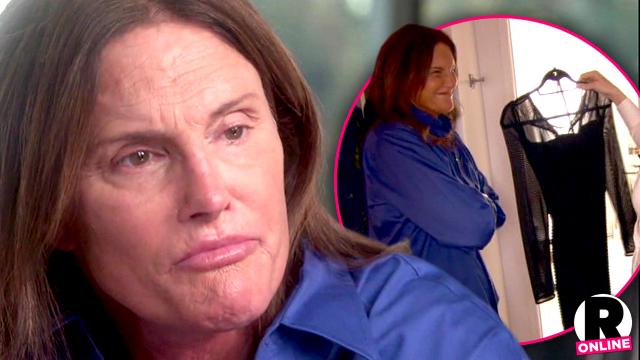 Bruce Jenner is basking in the after-glow of his historical interview with Diane Sawyer. But as he prepares for the next step — his own docuseries — RadarOnline.com has learned that he's been struggling to hide yet another big secret. According to an insider, Bruce knows that E! network has secret footage of him cross-dressing captured during filming for Keeping Up with the Kardashians — and Kris has threatened to release it!
Article continues below advertisement
"Cameras caught in his closet at their Hidden Hills house on several occasions," an insider told Radar. "It was almost as if Bruce had wanted to get caught, but he was unaware that it was captured on film."
"On one occasion, Kris had been shooting in her dressing room, and Bruce could be seen in the background scurrying out of the shot because he was in a dress," the source said.
But rather than use her influence to bury the tape once and for all, Kris actually tried to threaten him with it, said the source.
"In the early stages of Bruce and Kris' separation, she had threatened to release the footage, along with pictures of multiple dresses in Bruce's closet." the source said.
"This was one of Bruce's reasons to do the docuseries," the source continued. "He wanted to put it out there, and not anyone else. Now that he's gone public, Kris no longer has any leverage on Bruce."
Meanwhile, "Kris is livid for so many reasons right now," a Kardashian family source previously told Radar.
Article continues below advertisement
"She was not at all happy with Bruce discussing several of the things that she told him were off-limits, but what's done is done."
And Bruce has never been happier.
Doing the Diane Sawyer interview "was the most liberating thing Bruce has ever done," the source said. "More than anything else, it sent a message to Kris that he wasn't going to tolerate her threats or temper tantrums any more."
The as-yet untitled Bruce Jenner reality show will air on E! this summer.
Watch: Bruce Jenner - I've been waiting my whole life for this