Exclusive
Never Too Late To Be Happy! Leading Sex Change Doc Slams Dr. Phil For Saying Bruce Jenner Is Too Old To Transition At 65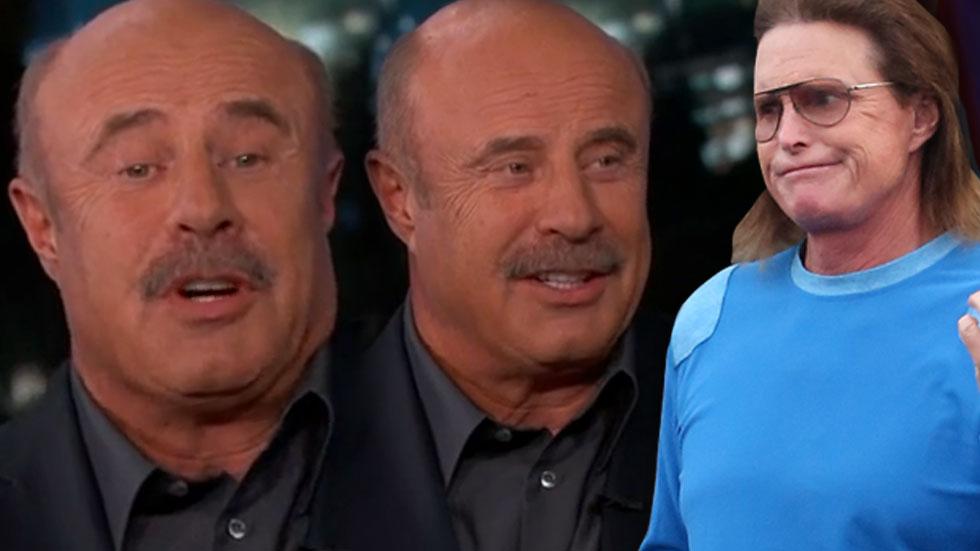 Bruce Jenner has waited his whole life to become a woman. But now, at 65, he's too old to make the change, according to Dr. Phil McGraw! After the TV doc said in a recent interview that Jenner's transition had no "point," a leading sex change doctor is speaking out exclusively to RadarOnline.com to insist that it's never too late to be happy!
McGraw said on Jimmy Kimmel Live Wednesday night that he found Jenner's transition "boring," and asked, "'You're almost 80! What's the point?'" Jenner is 65, and McGraw is 64.
Article continues below advertisement
But a leading sex change doctor told RadarOnline.com that Jenner's age should be no impediment to his happiness.
"My oldest patient is 93 years of age!" Dr. Harold Reed, M.D told RadarOnline.com. "He produced a letter of medical clearance from his doctor saying he was able to have it done at the age of 93. There is no wrong age."
"Naturally, the most common age is the 20's to 40's," Dr. Reed, who has performed more than 2,000 gender reassignment surgeries, continued. " but there are many patients over their 60's."
Slamming his fellow doc for the insensitive comments about Jenner, Dr. Reed said, "I see Dr. Phil as being 60 percent entertainment. He is no Dr. Gupta."
McGraw blatantly questioned the reasons behind Jenner's sex change, indicating that he thinks Jenner is too old for sex.
"I don't know. He's kind of like past prime, for that right?" he joked.
Kimmel came to Jenner's defense, saying, "He's an Olympic Gold Medalist! I wouldn't put anything past him. He may be a champion in the bed."
Check out Dr. Phil's interview about Jenner below and tell us in the comments — Do you think he's too old to become a woman?