Exclusive
Emergency Meeting! Inside The Secret Kardashian Family Summit On The Eve Of Bruce Jenner Interview — 'Need A Solid Game Plan'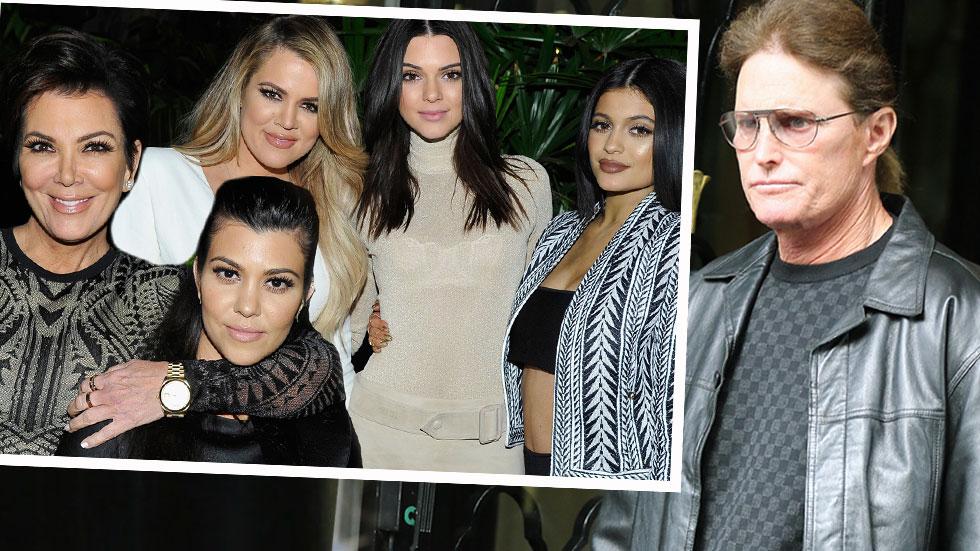 On the eve of Bruce Jenner's explosive interview with Diane Sawyer, the stars of Keeping up with the Kardashians held a secret family summit Thursday night to discuss how to handle the event — and only RadarOnline.com has all the details.
Last night, momager Kris Jenner, along with her daughters Kim, Khloe and Kourtney Kardashian, as well as Kendall and Kylie Jenner, got together at Craig's Restaurant in West Hollywood, Calif., because "they needed a solid game plan," an insider tells RadarOnline.com.
Article continues below advertisement
The Kardashians and Jenners have been divided over Bruce's decision to , which he will finally discuss in a much-anticipated two-hour ABC special tonight.
But the source said "they were all able to put their personal feelings aside" on Thursday to discuss what could be a pivotal turning point in their overly-predictable routine.
"They had to have a serious family meeting about this next coming week because they all know that there is going to be double the paparazzi and media on all of them following Bruce's interview," says the source.
"Basically, Kris led the meeting by saying that they must all be on the same page. She was trying to play boss," reveals the insider. "Needless to say, it was a very tense dinner."
As RadarOnline.com previously reported, there will be a viewing party tonight that nearly everyone in the family is expected to attend at the 65-year-old former .
"Regardless of their personal feelings, Bruce's entire family wants to show him that they are there for him and ready to handle whatever comes their way," says the source.
"They came to the conclusion that no matter what happens, they must all be unified this week like the family that they once were."