Exclusive
'He Is Fed Up With The Constant Invasion Of His Privacy!' Shocking Bruce Jenner Dress Shots Expected To Lead To Lawsuit, Insider Says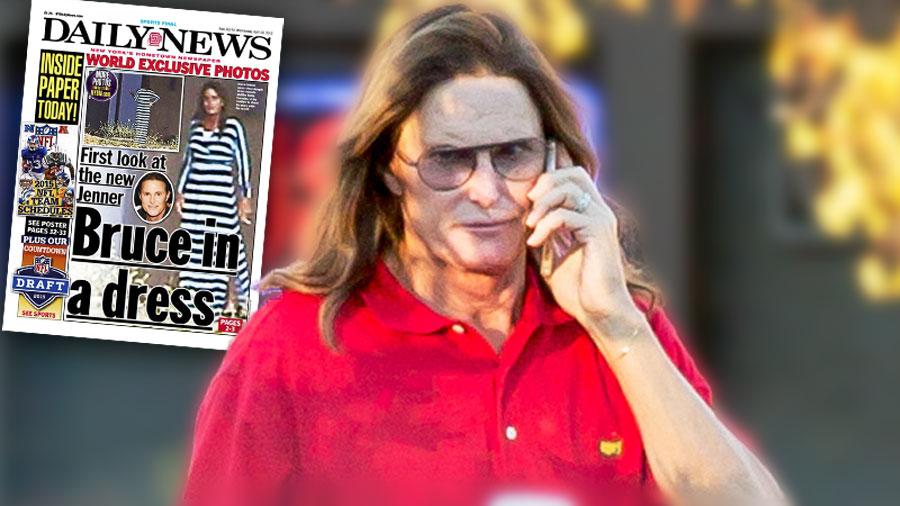 Bruce Jenner will be taking legal action against the photographers who snapped him wearing a dress at his Malibu home Tuesday.
This comes in the wake of the reality star calling the cops over the pesky photographers.
The photographs were published in the New York Daily News on Wednesday, and "Bruce has decided to take legal action because he is fed up with the constant invasion of his privacy," a source told RadarOnline.com.
Article continues below advertisement
"Bruce chose the secluded hilltop home for a reason, to get away from the paparazzi that have hounded him for years -- he was forced to call the cops on Tuesday because paps were using zoom lenses to get pictures of him in the house," the source said.
Bruce is expected to file a lawsuit against the photographers, the source said, as it's illegal for paps to take pictures of someone on private property without their consent.
In the shot, Jenner wore a striped black-and-white dress, and puffed a cigarette.
Insiders previously told RadarOnline.com that Jenner "can't believe the gross invasion of his privacy that is taking place" as his sex change has become the talk of the country, and "finally had enough on Tuesday."
The Olympic gold medalist is set to open up about his male-to-female transition in Bruce Jenner: The Interview, airing on ABC's 20/20 Friday at 9/8c.
Watch: Bruce Jenner Talks About Protecting His Family in 20/20 Promo