Exclusive
Kim Banned! Brody Jenner Wants Kardashian To Keep Away From Bruce During Transition — Fears She's A Spy For Kris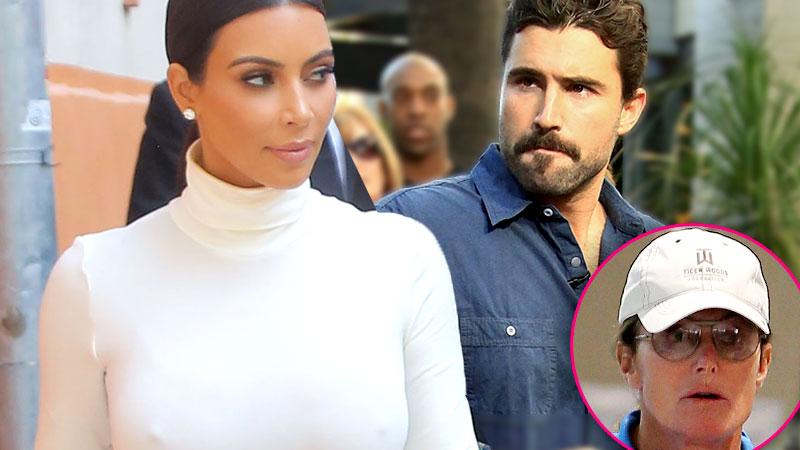 Bruce Jenner is navigating the most challenging time of his life as he transitions into a woman. And as he enters the most stressful period yet, RadarOnline.com has learned that his son Brody is doing everything he can to ensure he feels safe and protected — including banning Kim Kardashian from visiting!
Just days before Bruce's big interview with Diane Sawyer goes live, "Brody doesn't want Kim to be around at all because all she does is just report everything back to Kris," an insider revealed. "With Kim, . Bruce needs love and support and Kim just doesn't offer that in Brody's opinion. Brody thinks she is nothing but evil, and he isn't afraid to confront her."
Article continues below advertisement
The step-siblings have been at odds for years: Kim did not invite Brody's girlfriend to her Italian nuptials last year, and he famously attended her ex-boyfriend, Reggie Bush's wedding instead.
Now that Bruce is beginning to live as a woman, the tensions and suspicions are worse than ever.
As RadarOnline.com reported, Kim recently visited her step-father after he had .
During the meeting, the source said, "Kim didn't ask Bruce one question about the surgery, or anything about his journey to living life as a woman. Bruce felt Kim only came over to get info to give to Kris, and to appear to be empathic towards his journey, which is so far from the truth."
The source added, "The tension between Brody and Kim is only going to continue to escalate. Brody has zero tolerance for her diva behavior."