Ex-Bodyguard Makes Explosive Cocaine Claims In Shocking Suit Against NY Club Owner -- Cites John Mayer, Chris Evans & Others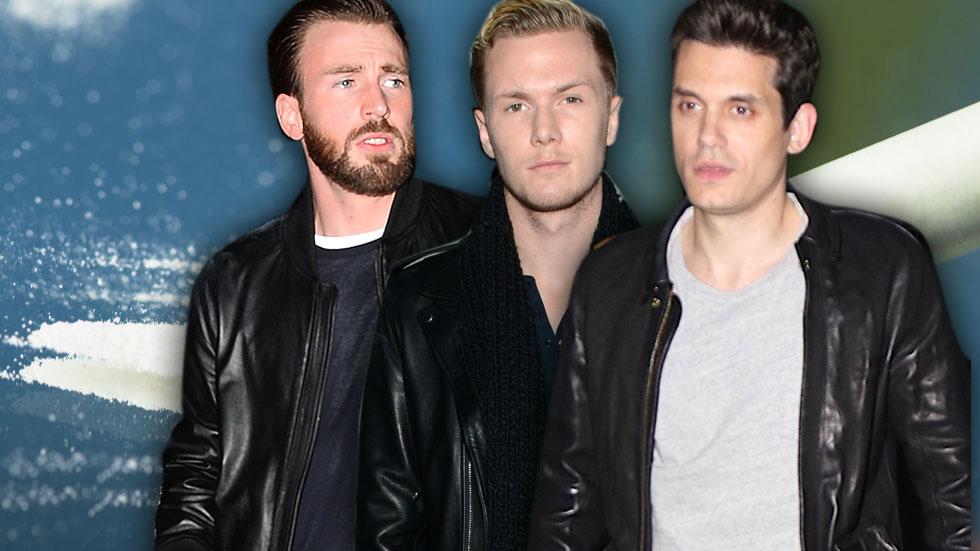 A former celebrity bodyguard claims he was forced to "buy cocaine for celebrities" such as John Mayer and Chris Evans while he worked at a New York nightclub.
Leonard Taylor, who's suing his former club owner boss Barry Mullineaux for $1 million citing emotional abuse, filed the suit in New York Supreme Court.
He claims that between the years of 2006 and 2010, "Mullineaux would get the money to but the drugs from the club's cash register," and he "would have to buy drugs for such celebrities as Barron Hilton, , Chris Evans, Ms. America Tara Conner."
Article continues below advertisement
He said that Mullineaux cost him work opportunities by defaming him to "celebrity friends, other club owners and security companies" claiming Taylor was involved with "drug use and other criminal behavior."
Taylor, who formerly worked for Mark Wahlberg and Uma Thurman, went on to claim that Mullineaux was linked with organized crime and financial scams.
Mullineaux staunchly denied all of the claims, telling the NY Post , "It's all lies" and "nothing he says has any truth or value to it.
"Every time Taylor shows up he says, give me $10, give me $20, give a me a job or I'm doing this, for three years stalking me and threatening me."
Mayer's camp quickly responded to the explosive cocaine claims, calling them "a flat-out lie" and "completely untrue."
"I'm certain Mr. Mayer's attorneys will become involved," the singer's rep said.