Explosive Legal Battle Brewing? Bobby Brown Makes Shocking Legal Filing Aiming For Bobbi Kristina Brown's Estate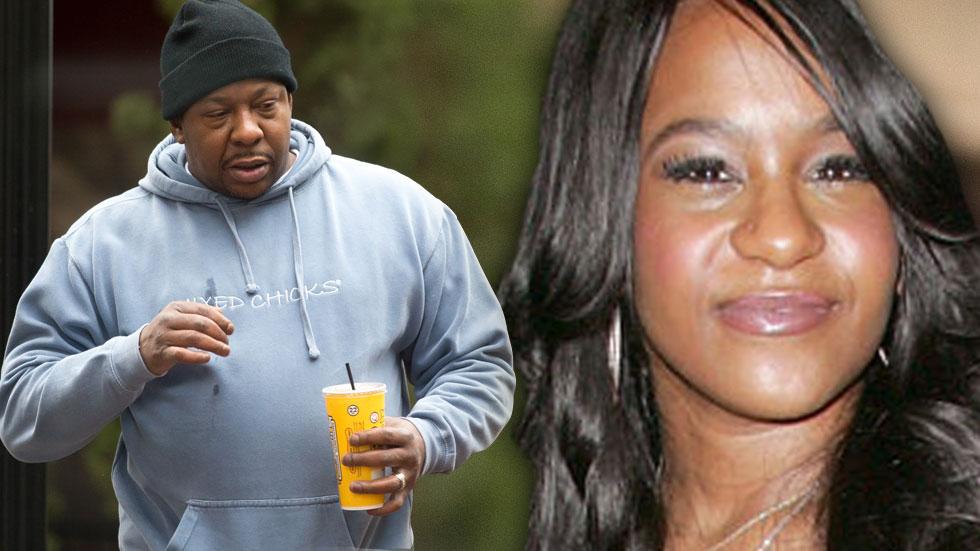 Bobby Brown has filed paperwork with a Georgia court, hoping to gain control of his ailing daughter Bobbi Kristina Brown's estate.
According to the , officials with Fulton County Probate Court would not comment on the ongoing case, citing confidentiality laws, but there was a reaction from Cissy Houston.
Cissy, through her lawyer David W. Long, issued a statement calling the singer's legal action "a family matter involving sensitive information.
Article continues below advertisement
"We hope to resolve this in a manner that is respectful of Bobbi Kristina's sensitive health information," Long said. "The Houston family has always looked out for the best interest of Bobbi Kristina Brown.
"The family has done so all of her life and will continue to do so. We trust that others have the same objective."
The value of the estate hinges on Whitney Houston's catalogue, as the "I'm Every Woman" singer left everything to Bobbi Kristina, and appointed aunt Pat Houston as executor.
MORE ON:
Bobbi Kristina Brown
As RadarOnline.com previously reported, Brown told Dallas concertgoers at Dallas' Verizon Theatre earlier this month that his daughter was "awake" and "watching" him. Cissy later denounced the "On Our Own" singer's statement, saying that her granddaughter has "global and irreversible brain damage and remains unresponsive."